Xiaomi MI3 TD Review
Xiaomi Mi3
For those who do not know, Xiaomi is a China based corporation, founded in 2010. Unlike most of the successful chinese companies that got their success by flooding the market with a huge number of affordable devices sold in large quantities, Xiaomi had a completely different approach from the beginning.
They focused on improving user experience, by launching the Xiaomi phones and the MIUI ROM. The MI from the logo stands for Mobile Internet, but also Mission Impossible, because the company wanted to offer a high quality, high-end phone that can compete with the biggest names on the market.
Models like Xiaomi Mi2 or Xiaomi Hongmi confirmed the expectations users had, and MIUI ROM makes the whole package look even better. After all, the sole purpose of Xiaomi is to fully satisfy the desire of it's customers. Taking this into consideration, it is not so hard to understand why the different business model (selling a limited number of devices to those really interested) had a huge success. For instance, on Nov 5th 2013, Xiaomi released 100.000 Xiaomi Mi3 TD on the market. They were sold in 4 minutes and 42 seconds…
If you are still not convinced about these guys, let me tell you that the company's value is estimated at around 10 billion USD. Also, last summer the Xiaomi team got a very important addition in the person of Hugo Barra (Google Vice President of Android), who left the giant from Silicon Valley to join the Xiaomi crew…
But enough about the company. We are here to discuss their latest product, Xiaomi Mi3. This product was launched in two flavors – the TD version, powered by Tegra 4, which is dedicated to the clients of China Mobile, and the WCDMA version, based on Qualcomm Snapdragon 800, that is built for the international market. Pay attention if you want to buy this handset, because the TD version will not work in Europe.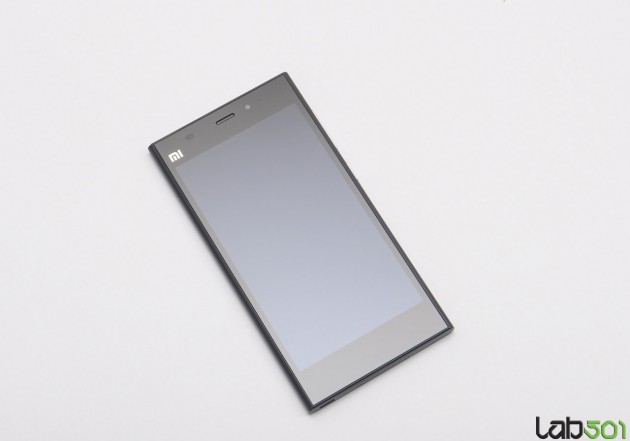 Specs
| | Xiaomi Mi3 TD |
| --- | --- |
| Chipset | Nvidia Tegra 4 |
| CPU | Quad-Core, Cortex A15 1.8GHz |
| GPU | ULP GeForce |
| Display | 1920X1080 ( 441 dpi), 5", IPS |
| RAM | 2048 MB |
| Storage | 16/64 GB |
| Conectivity | Wi-Fi 802.11 a/b/g/n, dual-band, DLNA, Wi-Fi Direct, HSDPA+ 21 Mbps, Bluetooth 4.0 A2DP, microUSB, SingleSIM (micro SIM) |
| Camera | 13 MP, , autofocus, LED flash, 1080p@30fps - front 2MP |
| Android | 4.2.1 - Jelly Bean |
| Battery | 3050 mAh |
| Size | 144 x 73.6 x 8.1 mm |
| Weight | 145 g |
As I was saying earlier, today we will analyze Xiaomi Mi 3 TD, the Tegra 4 version built for China Mobile. We don't have anything against Qualcomm (in fact most of the phones reviewed on our website use a Qualcomm chipset), but Xiaomi Mi3 TD is very important from a very simple point of view – it is the first Tegra 4 phone to actually hit the shelves of the stores.
I am sure that Nvidia Tegra 4 is no longer a new and unknown topic for any tech addict, so we will not dive deeper into the gruesome technical details. We will however take a closer look at Mi3's entrails, and we shall start with the chipset. The CPU has 4 Cortex A15 cores that run at 1.8GHz and an ULP GeForce graphics solution. Xiaomi Mi3 TD has 2GB of RAM and there are two versions available for sale (16GB and 64GB)
Of course, the goodie list continues with the 13MP camera based on Sony's Exmor RS sensor and a 28mm (f2.2) lens. And we all know that Tegra 4 is a beast, so there is no wonder that Xiaomi put a 3050 mAh battery inside the Mi3 TD.
Package and accessories
Aside for the top notch specs, the packaging is simple and elegant. Inside we can only find the user's manual, the charger and the pin we need for ejecting the micro SIM tray.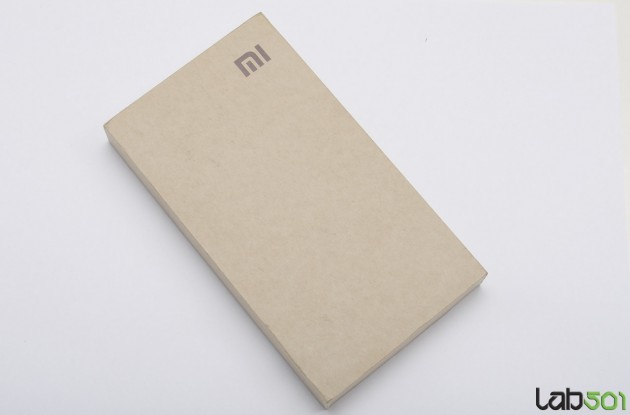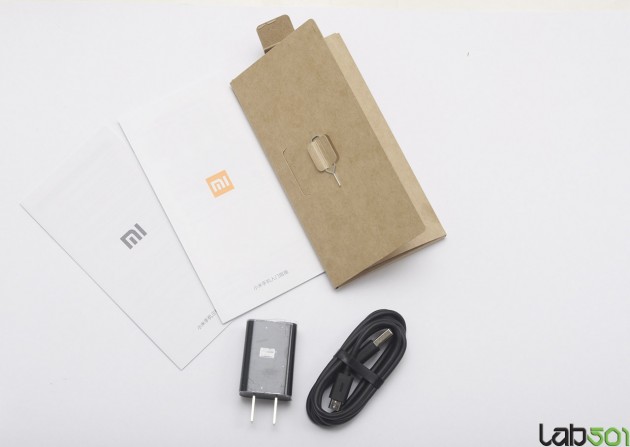 Design & build quality
The phone itself is a real delight to the eyes and I can honestly say that the last time when I was such amazed by a smartphone was the first time I say HTC One. Of course, there are a lot of good looking phones on the market, but I cannot help the feeling that Xiaomi quietly answered to the prayers of all the Android users that were feeling heart broken each time they got a sneak peak at Nokia's Lumia 800.
Because that is the phone that Xiaomi Mi3 TD resembles the most. Same type of unibody polycarbonate casing, same curved lines on the sides, etc. Unlike Lumia 800, Xiaomi Mi3 TD has a bigger screen, and most important – it runs Android.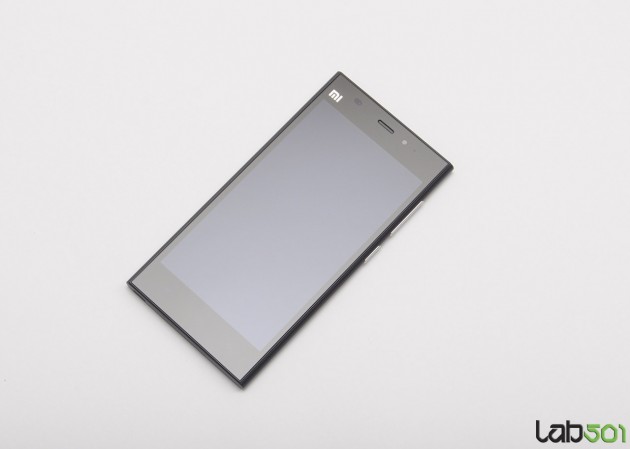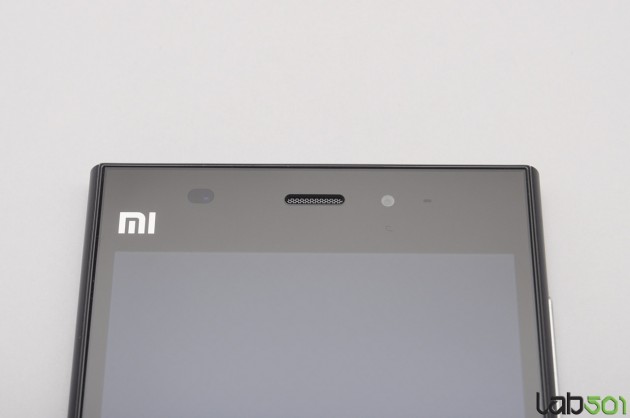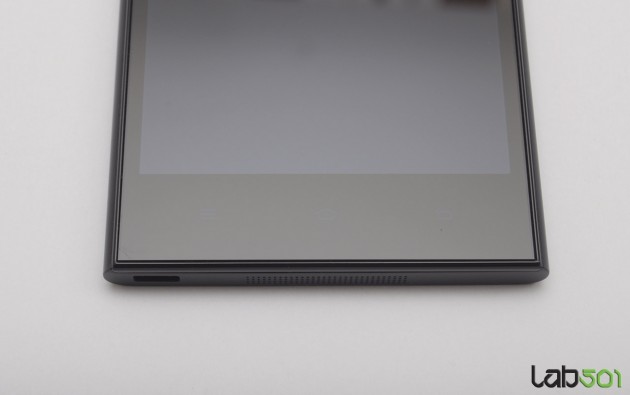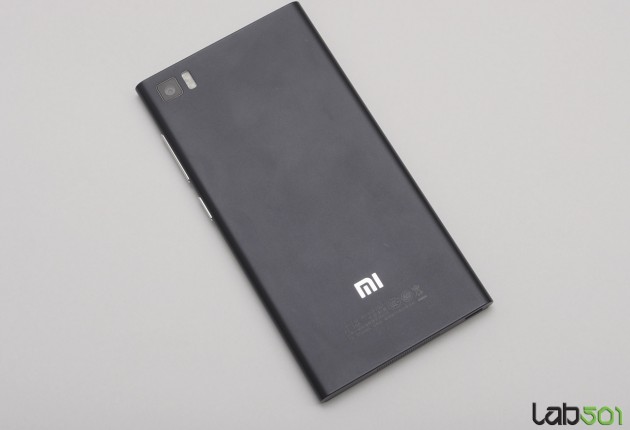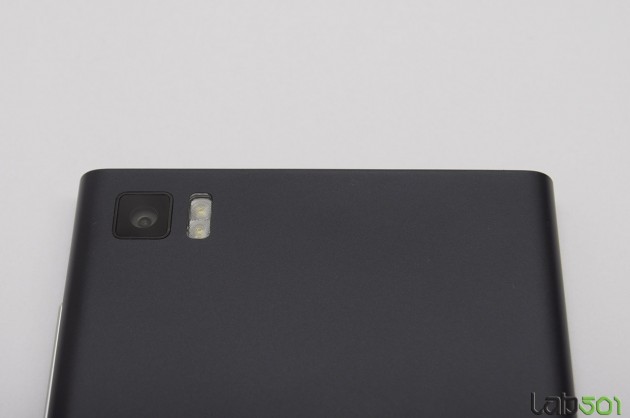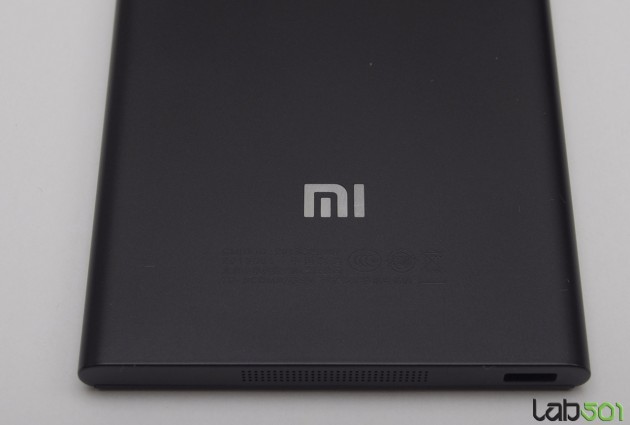 Watching the images bellow makes me feel like there is no need for words! Every line, every detail, every inch of the phone was built to both impress and get a good ergonomy. There are no mistakes (power button too high, etc), no weak points, Xiaomi Mi3 TD is a stunning beautiful phone, no matter how you look at it.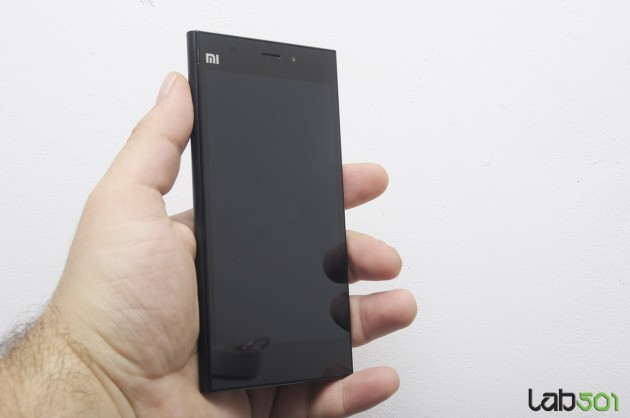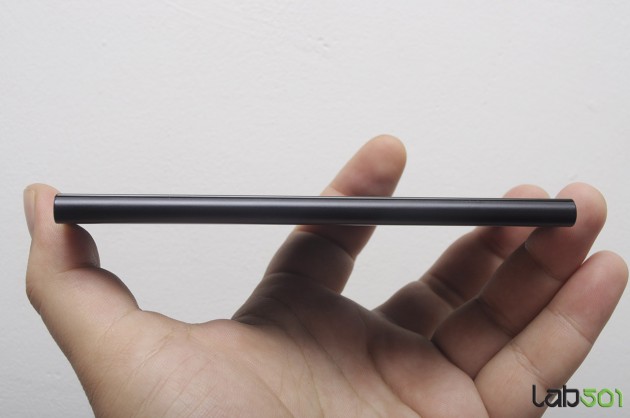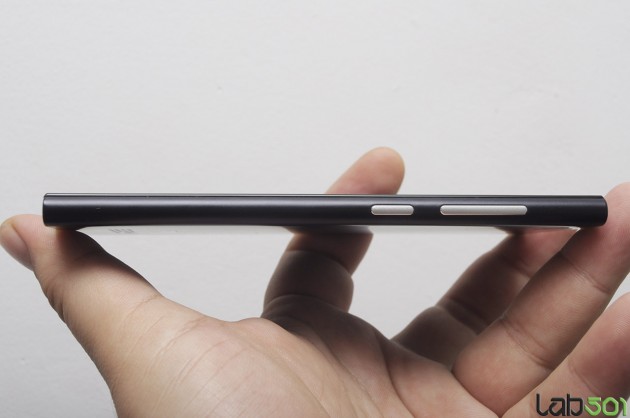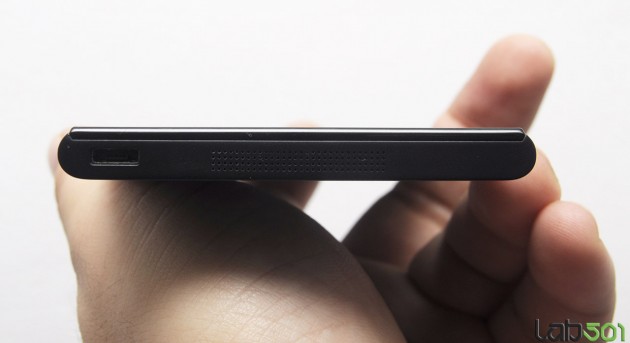 Display
The display is another solid plus for Xiaomi. The first time I turned the phone on I was almost sure I was looking at an Amoled panel, because of the strong and intense colors. However, the white is white (not blueish) so it was not hard to realize that we are talking about a good quality IPS, with top notch specs – 5″, 1920×1080, 441 ppi.
There is a catch, however. Due to the amount of power needed to feed the Tegra 4 beast, the brightness had to be dimmed a little, so the battery life would still be satisfactory. Because of this, we have a relatively low white point (243 cd/m2) but the black levels are very good (0.29 cd/m2), so in the end the contrast is not that shabby.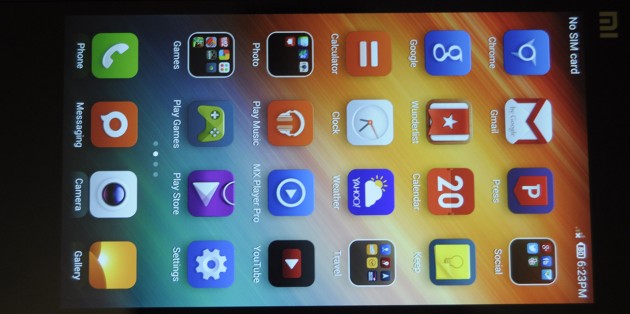 Camera meniu
You weren't expecting a stock camera interface from the guys that created MIUI ROM, weren't you? Xiaomi Mi3 TD has it's own custom camera menu, with two presets for both shooting photos or videos. In the simple mode you have access to fewer setting that are explained on the screen, while the professional mode gives you access to a wide variety of settings (RAW photography, manual focus, exposure, etc) and it takes less space on the screen.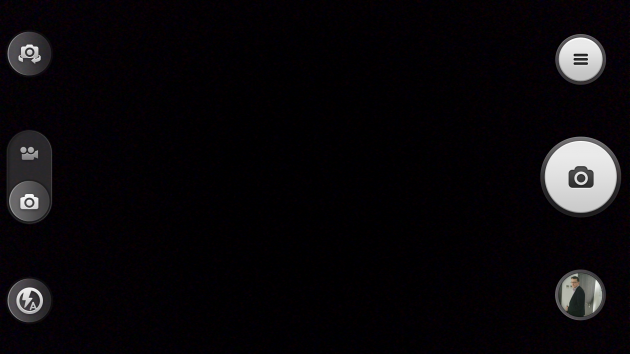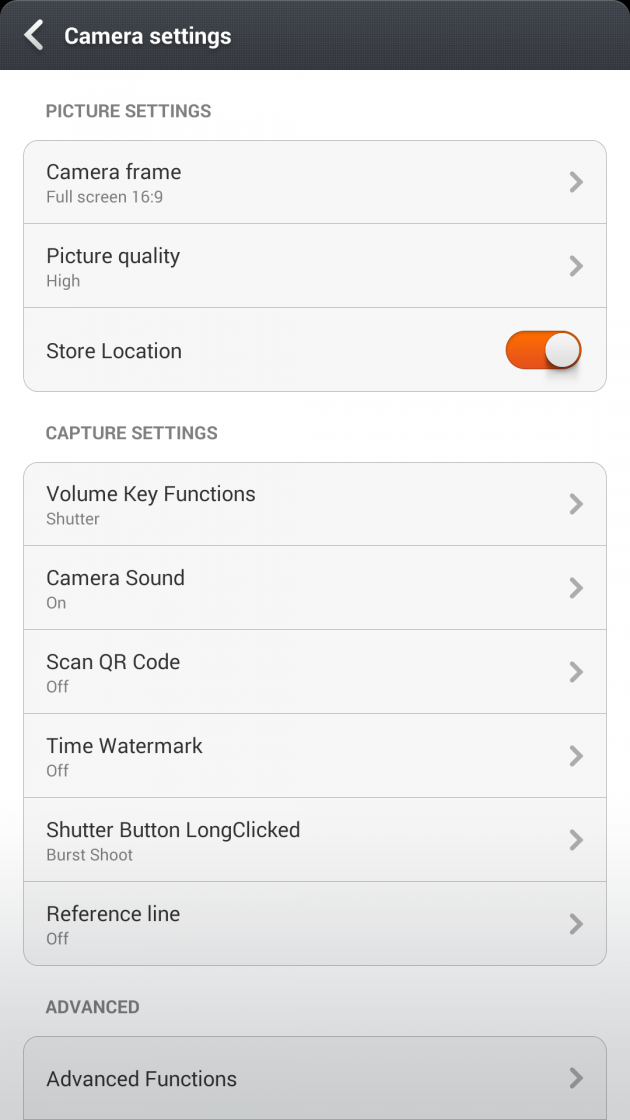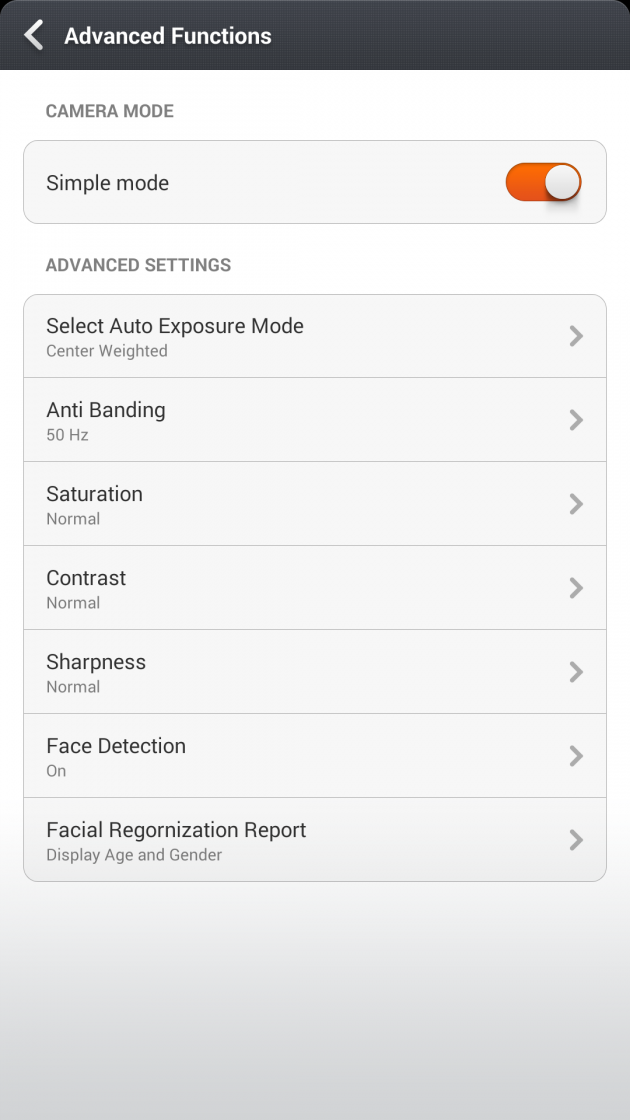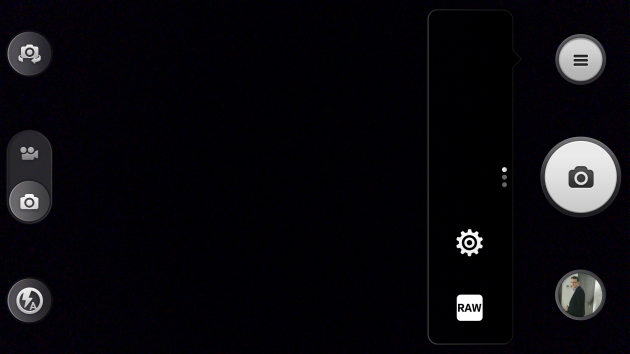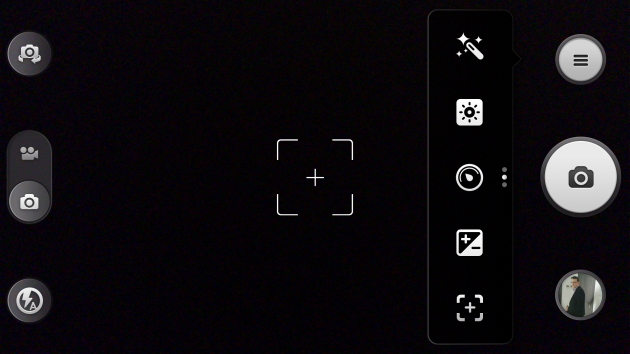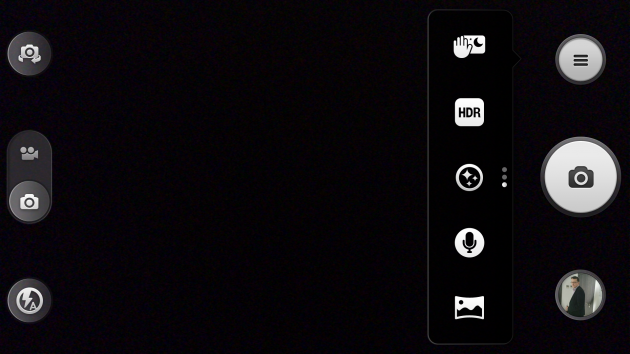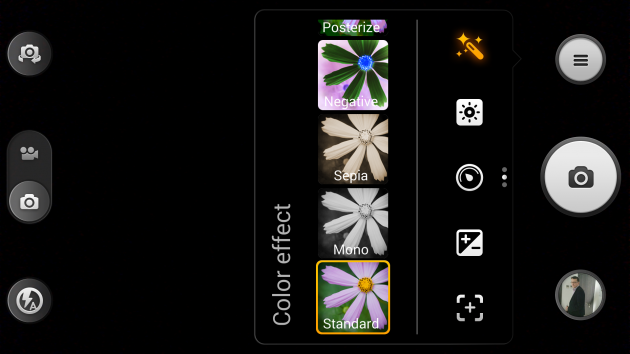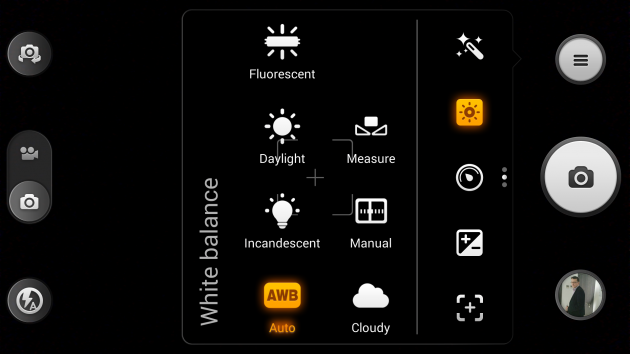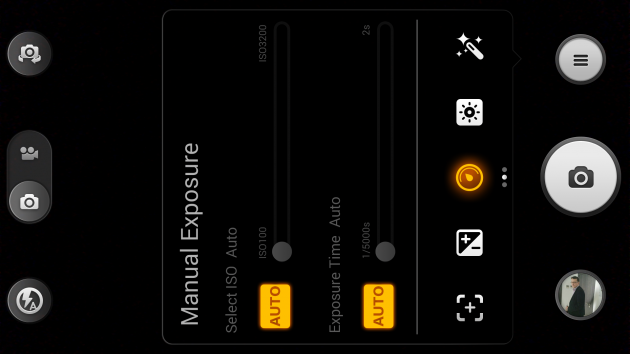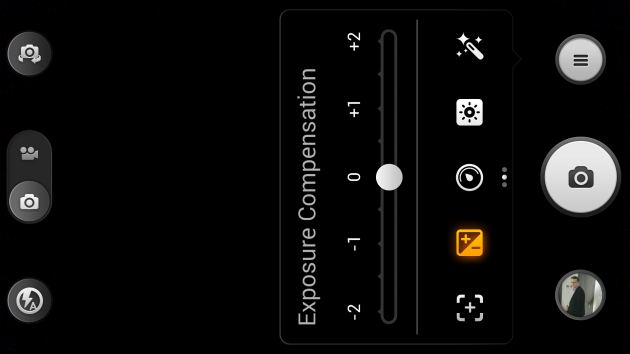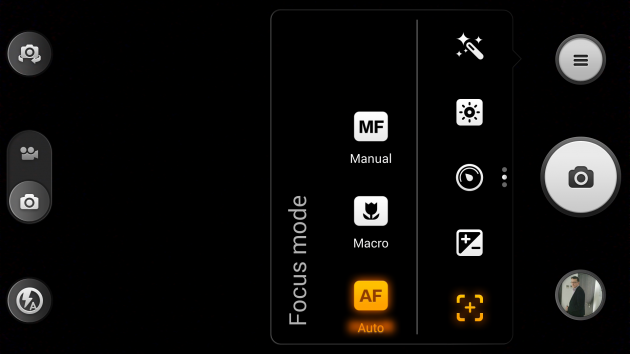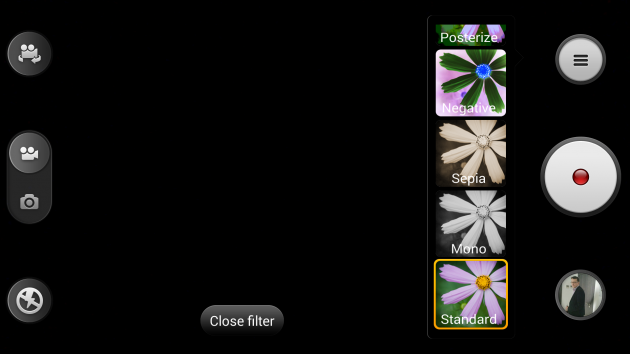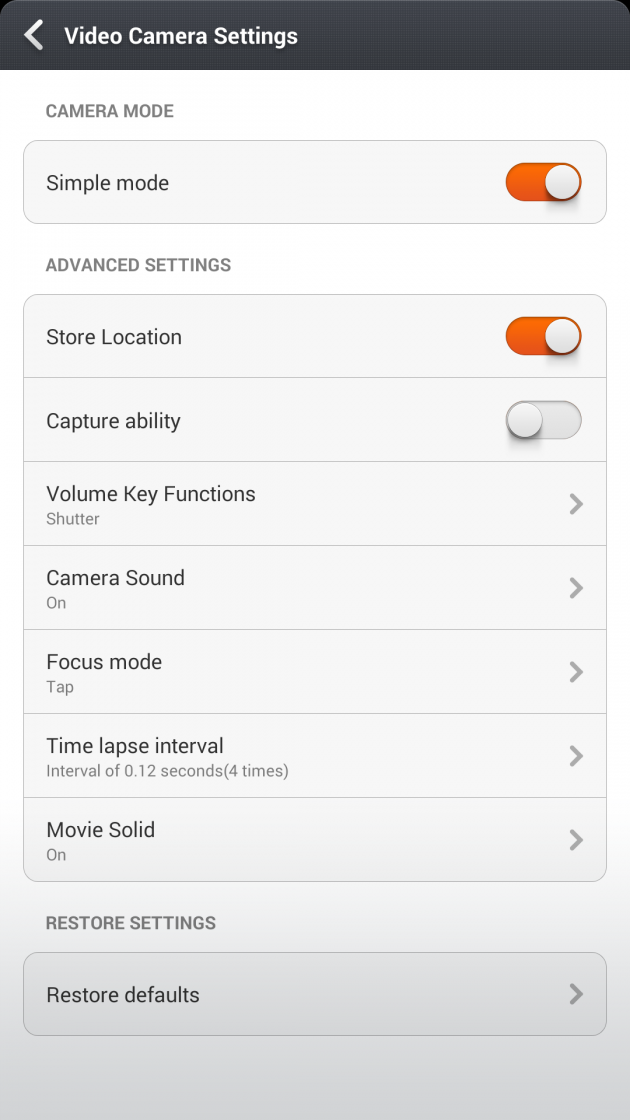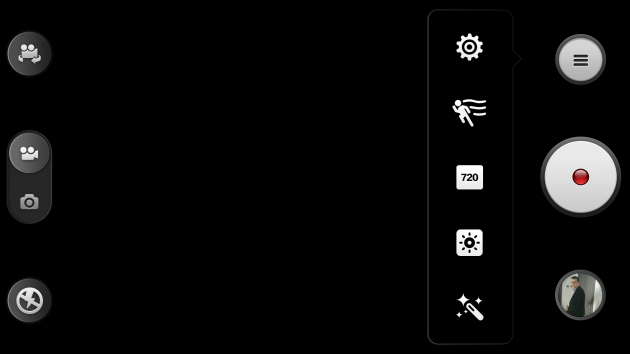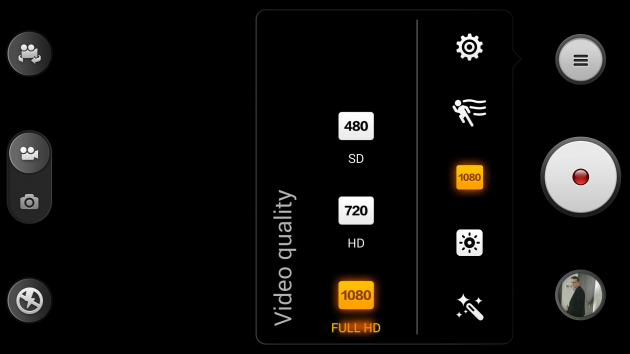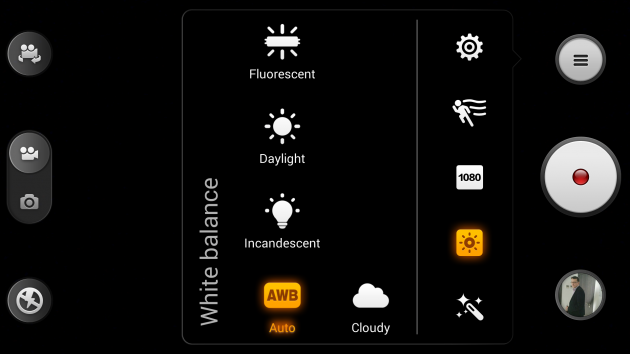 Photos
Unfortunately I had the device for a limited amount of time so the photos I have taken are not representative for the 13MP shooter's performance. The weather was very cloudy and foggy, and these factors can put give a hard time to any camera. However, it is not that hard to realize that we are talking about a good quality shooter, that can handle even harsh conditions.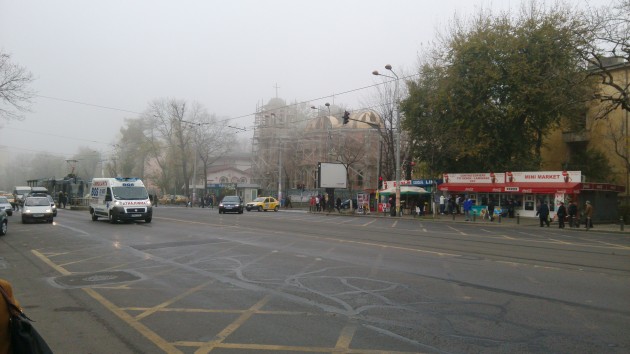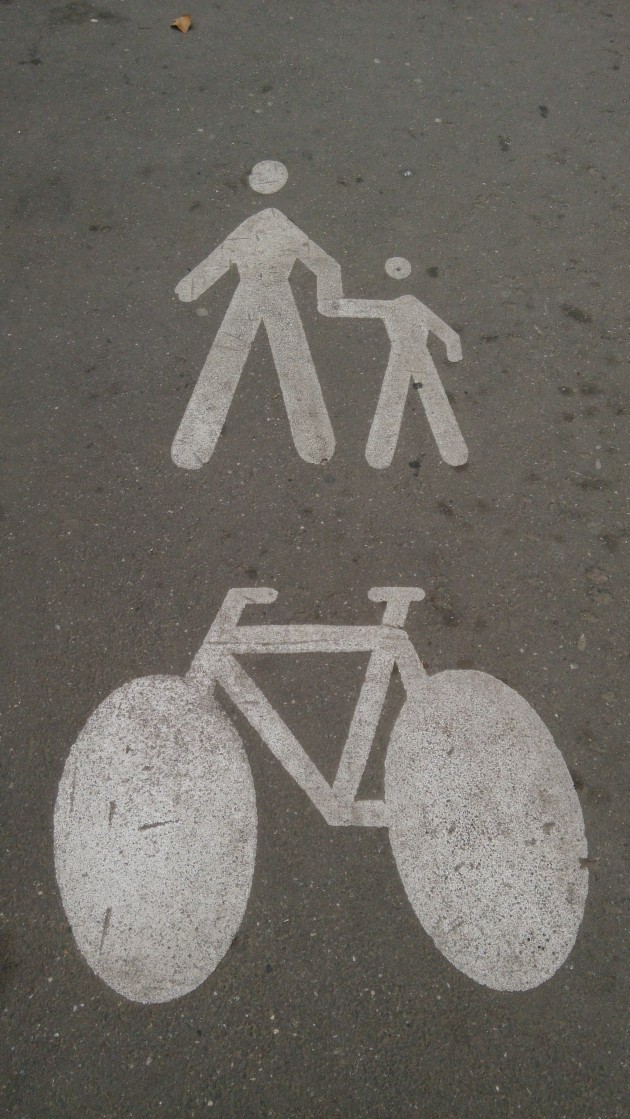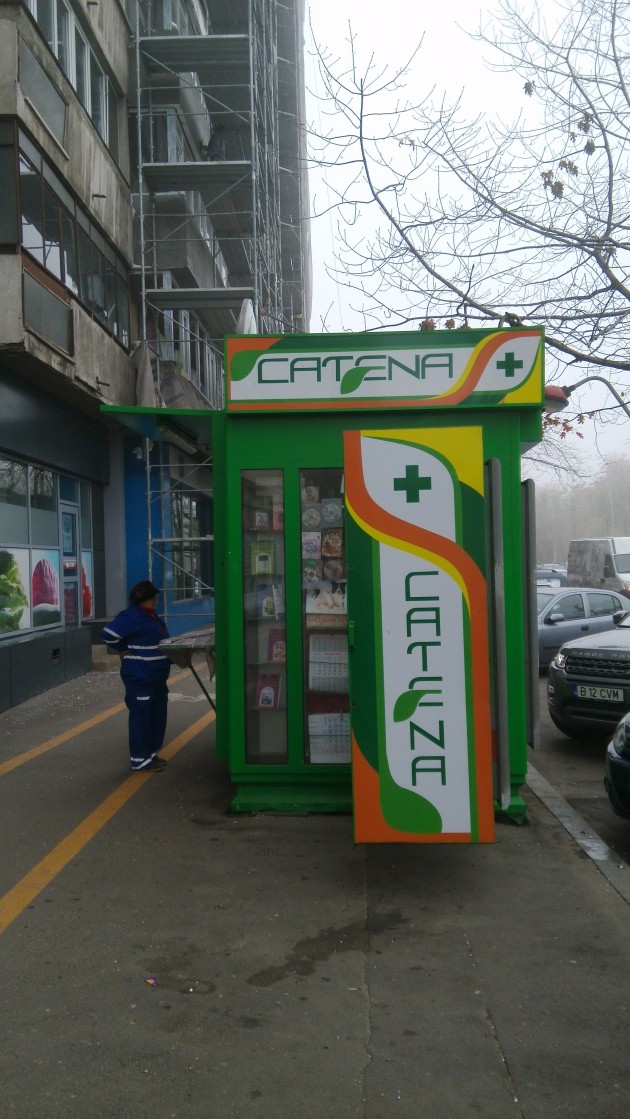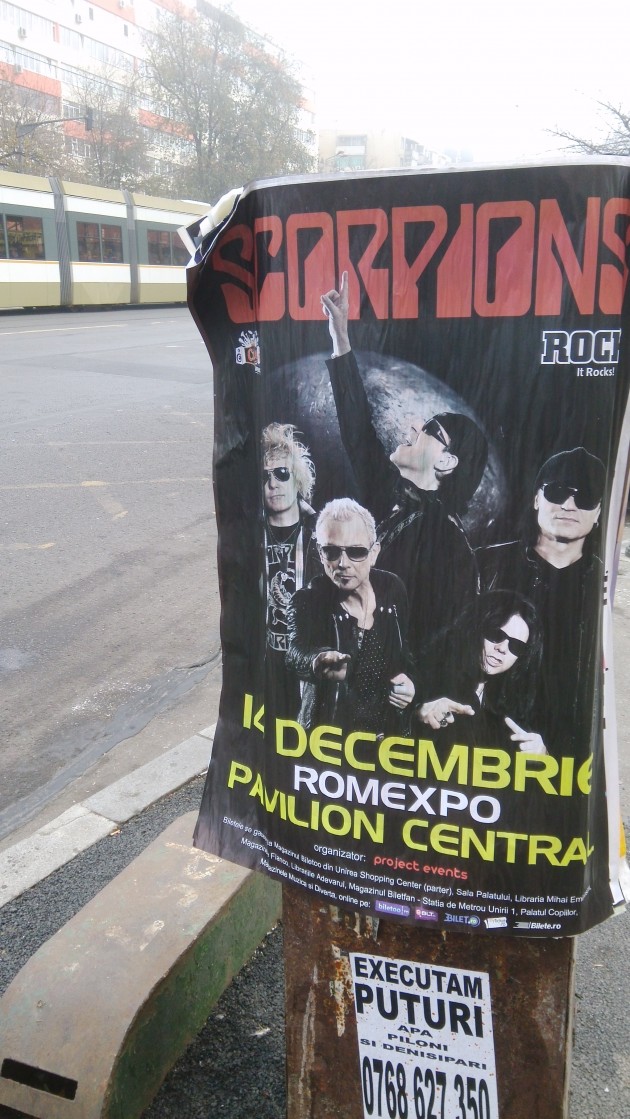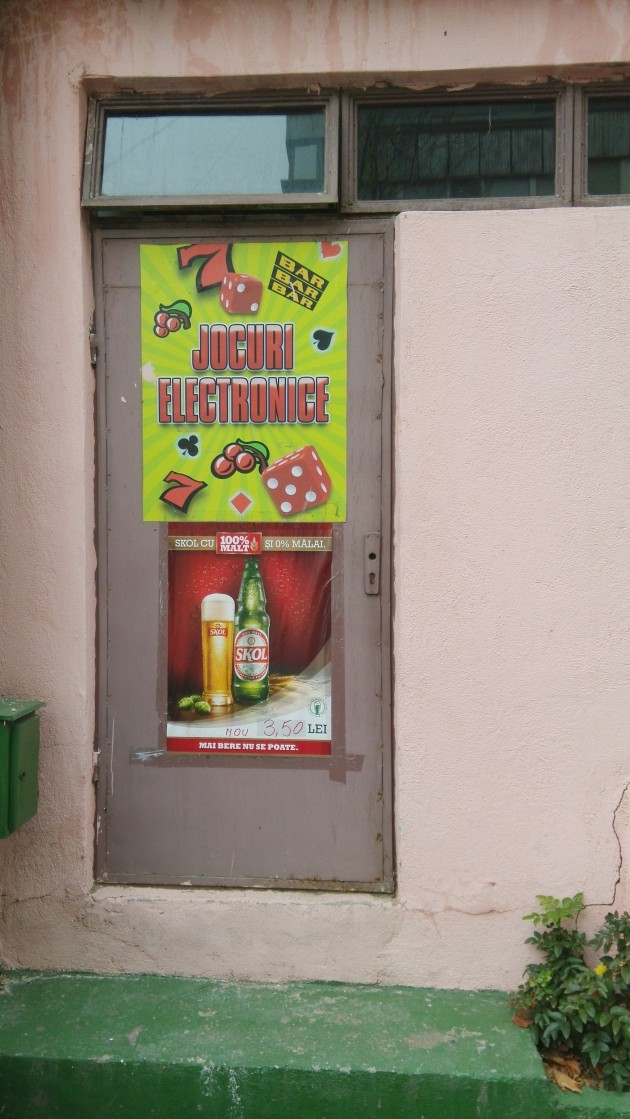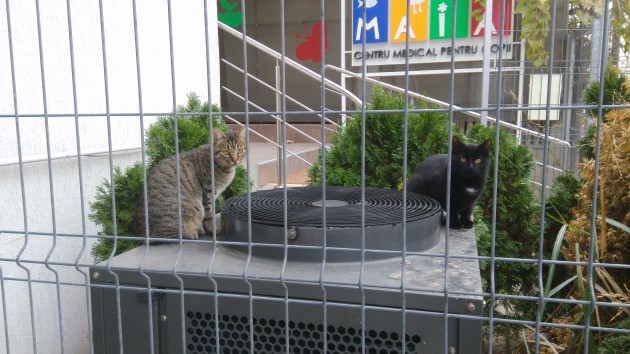 Xiaomi Mi3 is pretty fast when we shoot inside, because of it's f2.2 lens. However, in really difficult conditions we can see some nasty noise in the image. For these moments, the two led Philips flash can come in handy.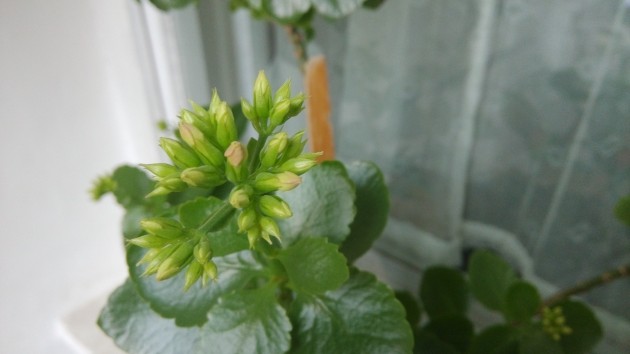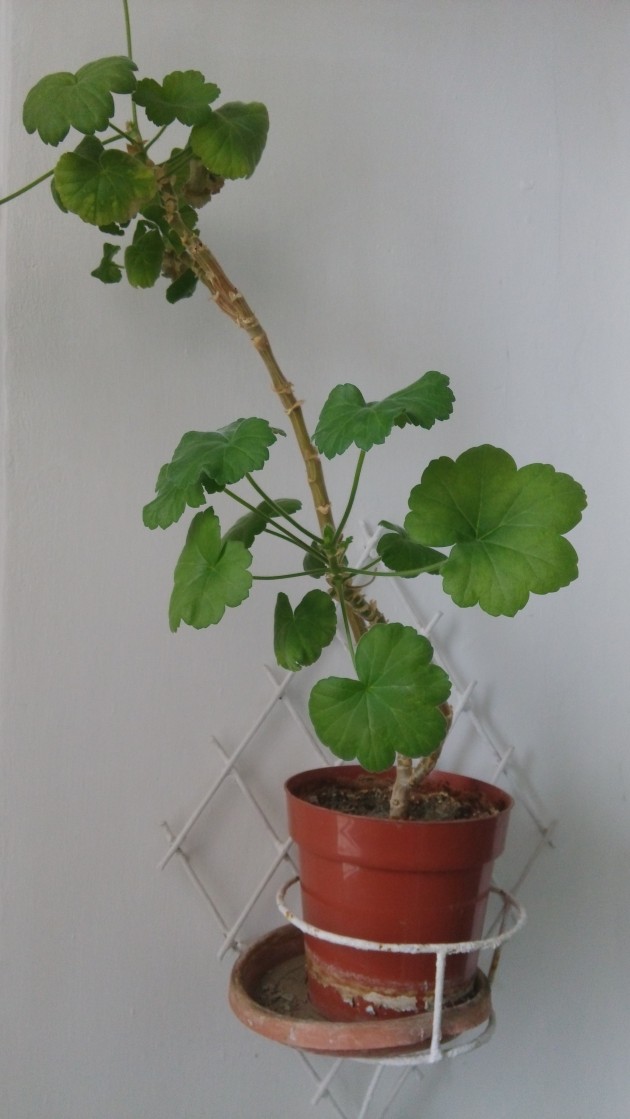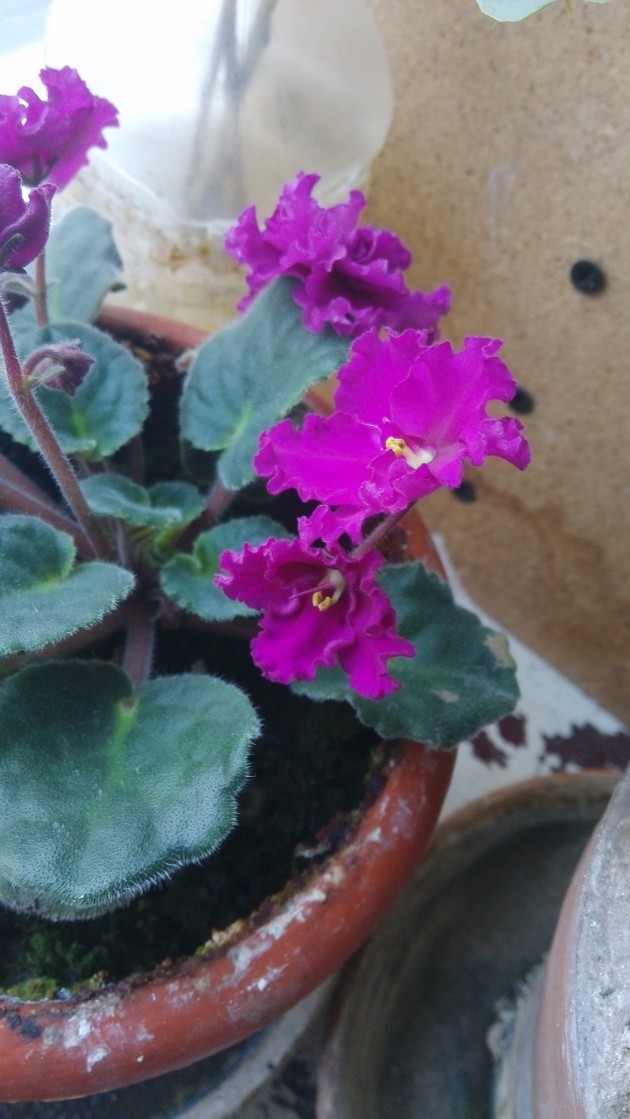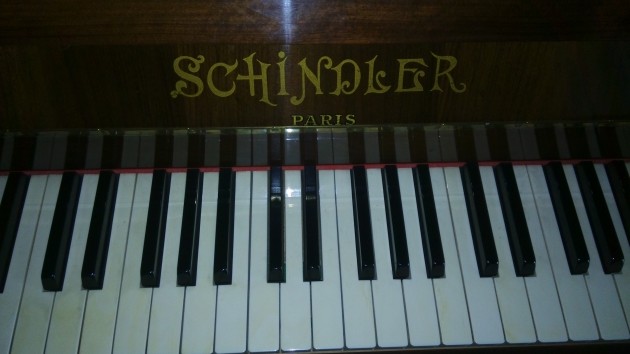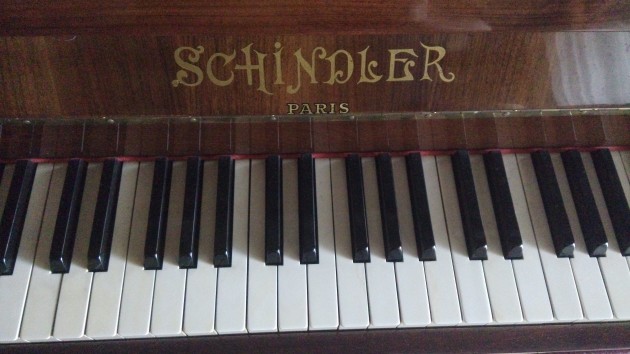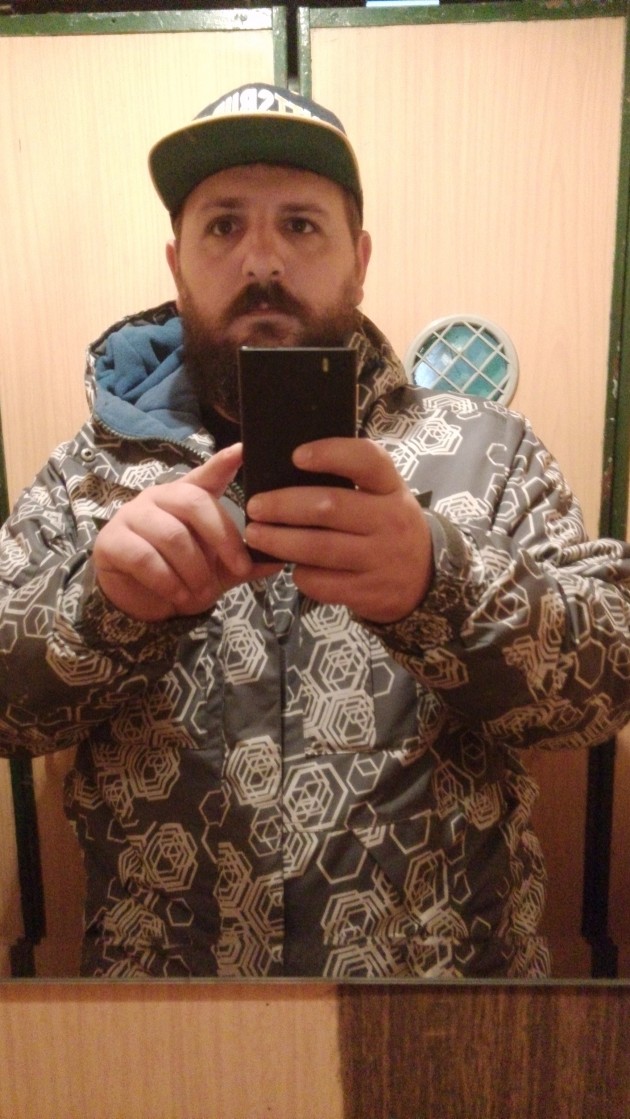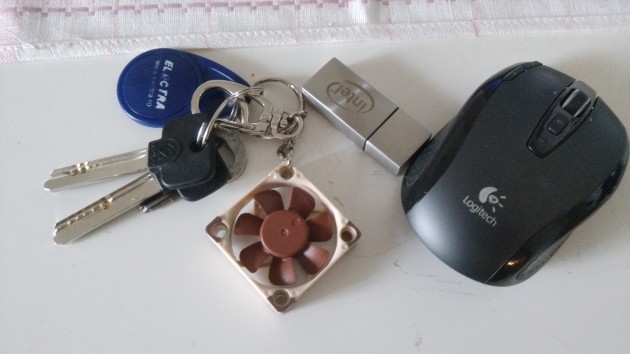 Video
Software
MIUI ROM is one of the most beloved Android custom UI's and it is available for a whole list of popular devices (which you can find here). The 5th version of MIUI ROM is definitely a breath of fresh air compared to the crowded and sometimes slow custom UI's that most of the manufacturers put on their smartphones these days.
MIUI V5 is very fast and the user experience is truly lag free. Also, just because it it very fast doesn't mean that it is ugly. Far from that – Xiaomi managed to make a ROM that looks great, moves great and really takes advantage of the display's capabilities.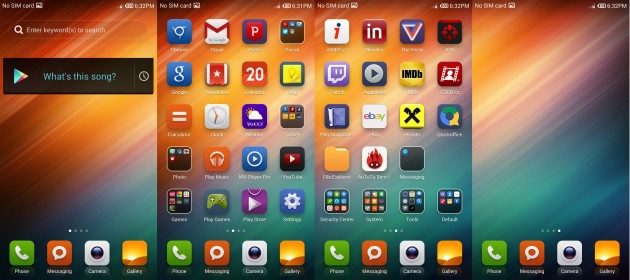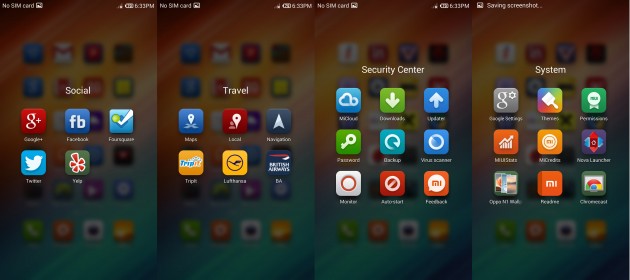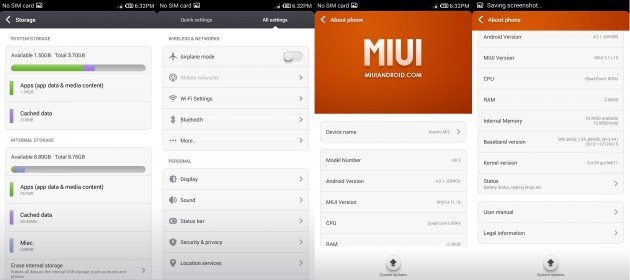 Even though it was launched in 2013, the performance is still top notch in 2014, with Xiaomi Mi3 TD competing with names like Samsung Galaxy Note 3, LG G Flex, Nexus 5, or even the new heavyweights, HTC One M8 and Samsung Galaxy S5. Of course, the big names swap places during our test runs, but the bottom line is very simple – Xiaomi Mi3 TD is still one of the fastest phones on the market.
Battery life
When it comes to battery life, we are using our own app LAB501 Battery Life in order to obtain results that can compared with other phones over a long period of time. All our battery life tests are done with WiFi ON and the brightness set to 100%. This scenario does not reflect how the phone will perform in daily use, because every user has a different behaviour, but it gives us the ability to compare how different smartphones perform while running a 720p video and playing a game.
Xiaomi managed to balance the power of Tegra 4, the brightness of the screen and the capacity of the 3050 mAh battery, so the battery life is actually pretty good for a heavyweight. The phone does however get pretty hot while gaming (49.9 oC in the hottest spot). In the end, there is allways a price to pay for great power…
Conclusion
Well, I have to take my hat of in front of Xiaomi Mi3 TD, the phone that has no weak point besides the fact that it can sometimes get pretty hot. Every aspect of the phone is truly high-end, from the slick design, to the photo camera, display, battery life but most important – performance. I would not hesitate to make Xiaomi Mi3 mi daily-use phone and I think that Mi3 can give Samsung, HTC, Lg or Sony a run for their money.
Of course, the phone is as much a succes both in Tegra 4 and Snapdragon 800 version, but I have to congratulate Nvidia on the fact that they managed to produce such a powerfull chipset, but also slap them on the wrist for coming too late to the market with it. I would have liked to see more Tegra 4 smartphones on the market, especially when Snapdragon 800 series is powering most 2014 flagships and Intel are cooking some serious things in their labs.
Unfortunately, the TD version is only available in China for China Mobile customers for …330 USD (yeah, I know, let's move to China), while the Snapdragon version will have a 489 USD price tag, and I might say it will worth every penny. Xiaomi Mi3 can take on some of the biggest names of 2014, and it does it with style!