A visit to the Enermax Lab in Hamburg – 6 PSU tested
Revolution87+ 850W: Introduction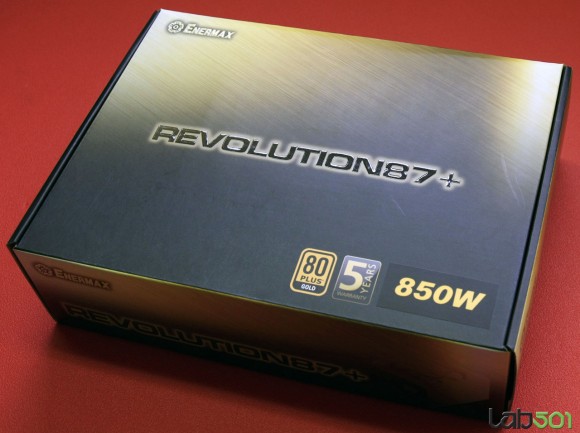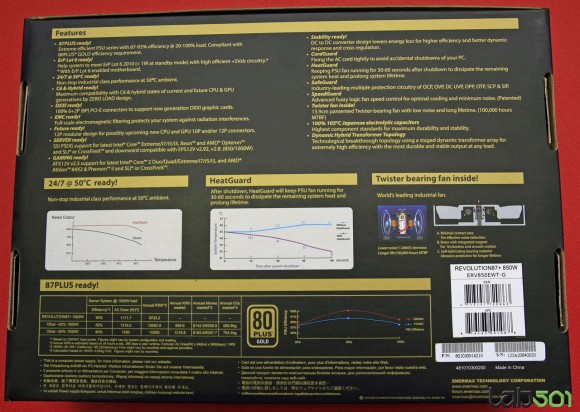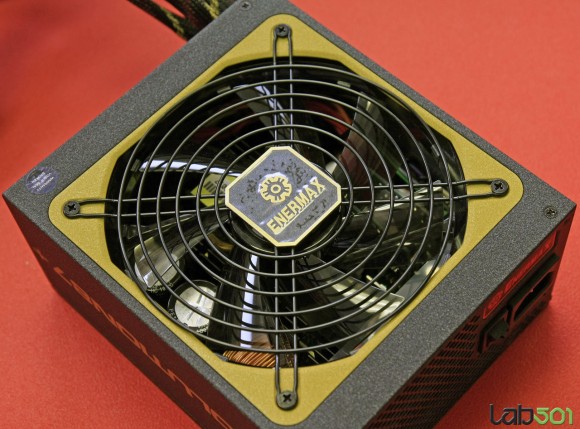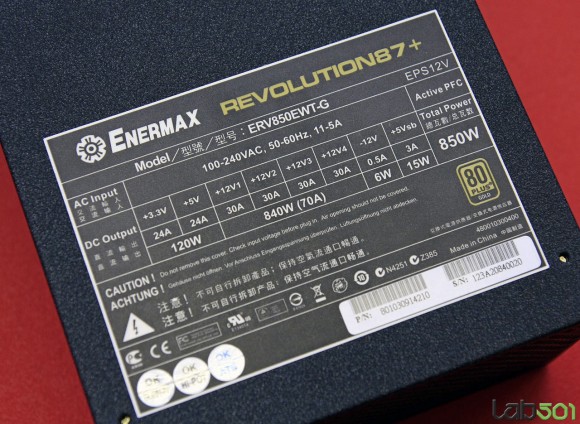 The Revolution87+ series is the successor of the well known Revolution85+ PSU line, which was phased out by Enermax. The Revolution85+ name doesn't bring up any fond memories, with its modest power reserves and outrageous price tag.
So, is the Revo87+ a new platform or simply a cosmetically revised version of the old series? I'm pleased to say that the Revo87+ uses a tweaked version of the excellent Modu87+ platform, so I'm quite anxious to see the results.
The unit is modular, offers the same HeatGuard feature mentioned earlier and it's certified for continuous operation at 50oC.