A visit to the Enermax Lab in Hamburg – 6 PSU tested
NAXN 450W: Introduction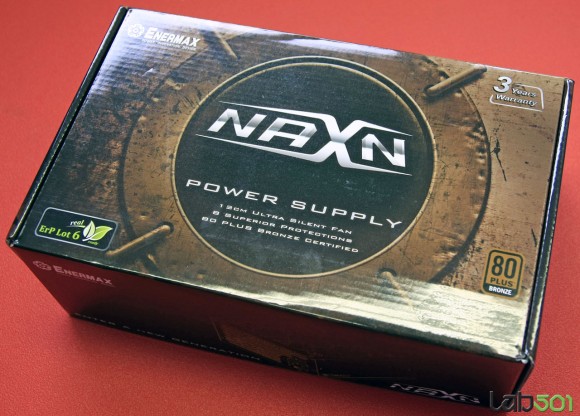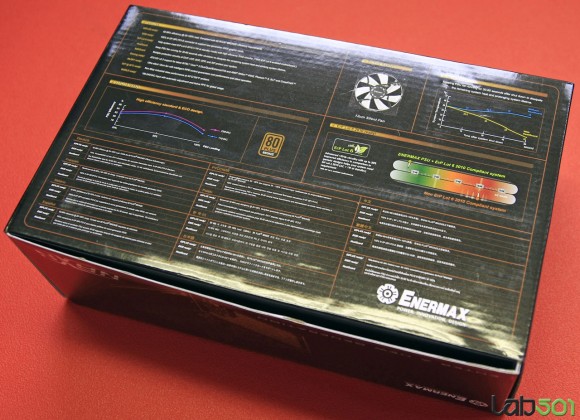 We start our testing session with the NAXN 450W, a representative model of Enermax's entry-level lineup. This PSU is on the market for some time already and it is in fact named NAXN 82PLUS, because of its 80PLUS Bronze certification.
The packaging doesn't impress in any way, but the PSU itself comes with two interesting features for an entry-level product. HeatGuard (the fan spins for an extra 30-60 seconds after system shutdown, to cool the PSU components but also to evacuate the heat from the system itself) as well as long, fully sleeved cables.
Some of you may already know, but I'll mention anyway that the NAXN lineup isn't manufactured by Enermax itself, but by an OEM manufacturer. This is a less important aspect, what truly matters is the actual performance of the PSU, analyzed on the following page.