A visit to the Enermax Lab in Hamburg – 6 PSU tested
Platimax 1350W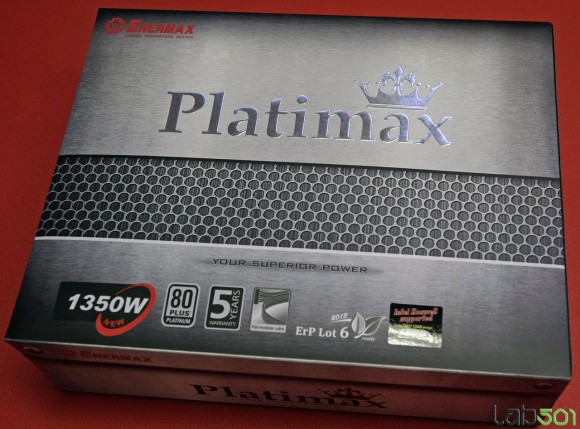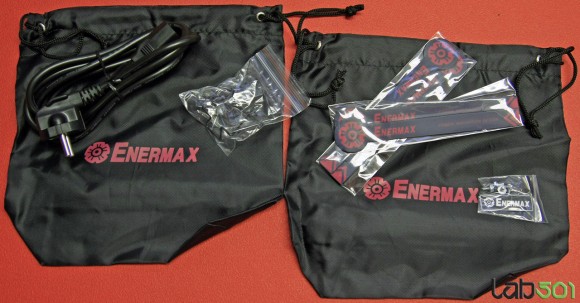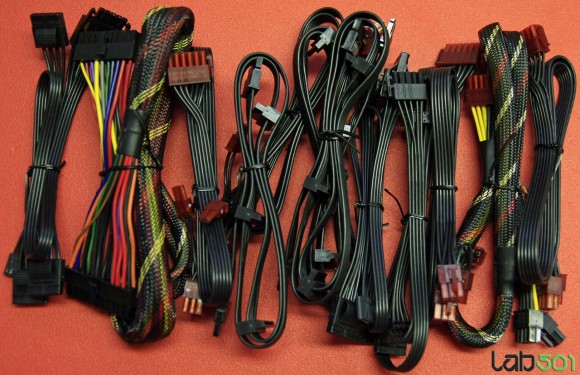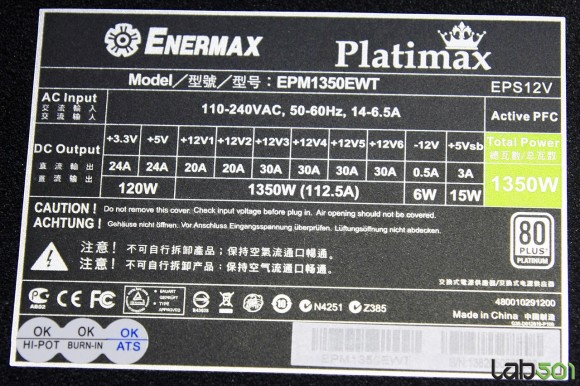 The last PSU tested here is probably the most impressive of them all, the 80PLUS Platinum certified 1350W monster, Platimax 1350W.
The colour theme used by Enermax for the box, silver-based, is nothing new for 80PLUS Platinum PSUs for obvious reasons. The package itself is generously sized and is carefully divided so that it fits the PSU modular cables, power cord, Velcro straps, 4 mounting screws, user manual and two pouches to deposit unused modular cables.
The PSU keeps the same neutral colours but the glossy fan mask interrupts the monotony. The rest of the PSU housing is painted matte gray and has a rough finish that it's used more and more as time passes by. The construction is very good, although we noticed that Enermax replaced the 14cm Twister Bearing fan used on all the other Platimax models with a 14cm fan manufactured by ADDA. The PSU is completely modular and, besides the 24-pin and EPS cables, we have ribbon cables for easier wire-management.
As expected in a high-end PSU, Enermax adopted DC-to-DC technology that involves obtaining the +3.3v and +5v voltages from the main +12v rail, using two VRMs. Being the flagship of the taiwanese manufacturer, Platimax 1350W has the most advanced technologies in terms of R&D: FMQ design, Copper-Bridge Array Transmission, CordGuard, HeatGuard and exclusive use of Japanese capacitors certified for 105 degrees C operation.