Smartphones vs digital cameras – January 2014
Mirrorless
While the bridge cameras were loosing terrain, another type of cameras got pretty popular in the last year, the cameras with interchangeable lens but without and optical viewfinder. The concept is not at all new, but in the digital camera world it came to the market a little bit later. Initially when you said mirrorless you said a specific sensor type (micro four thirds), but these days we even have full frame mirrorless cameras. Mirrorless cameras have a few major advantages you can use various type of lens, like a DSLR, the image quality is fair and because there is no mirror (no optical viewfinder) the camera is generally more compact then a DSLR. Unfortunately, this type of camera is marketed as a hip/trendy/cool device, and even when the manufacturers say something else, for the price you pay for a good quality mirrorless camera and a good lens we can buy a pretty good DSLR too. And the problem is that DSLR's have much more accessories and usually they are more affordable (external flash, filters, lens, etc). In the end you choose a mirrorless for the small form factor, image quality and style.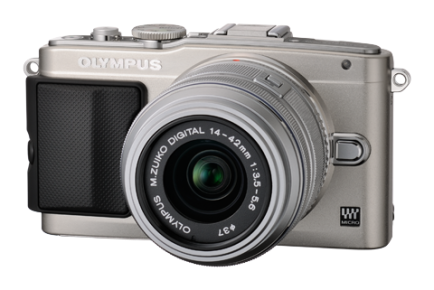 DSLR
The Digital Single Lens Reflex camera si probably the most used by professionals and enthusiasts all over the world. There are 2 type of DSLR's, considering the size of the sensor – APS-C and Full frame. Full frame means that the sensor has the same size with the 35 mm film counterpart (36x24mm) while the APS-C has a smaller sensor and a more forgiving price point.
With prices starting from a few hundreds of Euro (Canon EOS 1100D) and up to ten thousand Euros (Canond EOS-1D C 4K) I think it is pretty clear that DSLR offer anything an enthusiastic amateur or a professional would need, including 4K filming.
There are multiple arguments that favour the DSLR, from optical viewing to the abundance of settings, focusing speed and the wide variety of lens and accessories available for this type of camera. Of course, a 400E DSLR is not the same with a 5000E DSLR, but the reasons we buy one or the other depend on our needs. Most of "smartphones vs digital cameras" comparisons out there are made using a cheap DSLR, and it is not quite correct for one to say that smartphones can take better pictures when you have monsters like EOS 5D MKIII or Nikon D800.