Sapphire Vapor-X R9 290 Tri-X OC Review
Packaging & description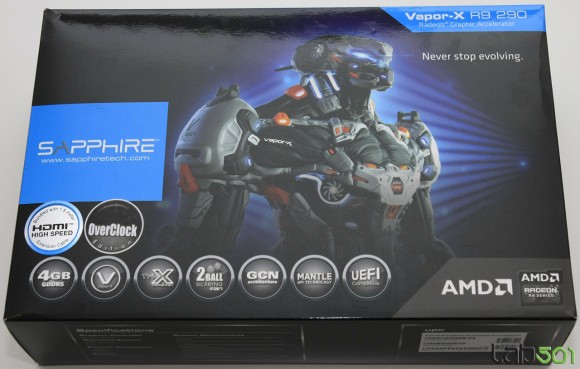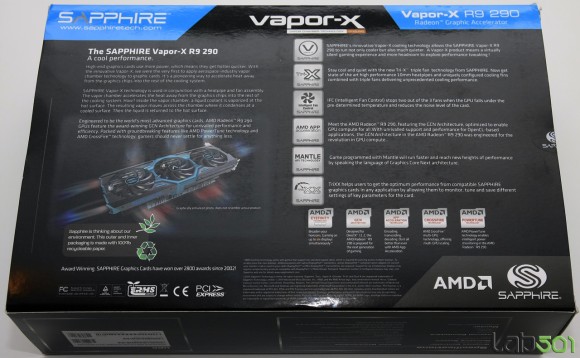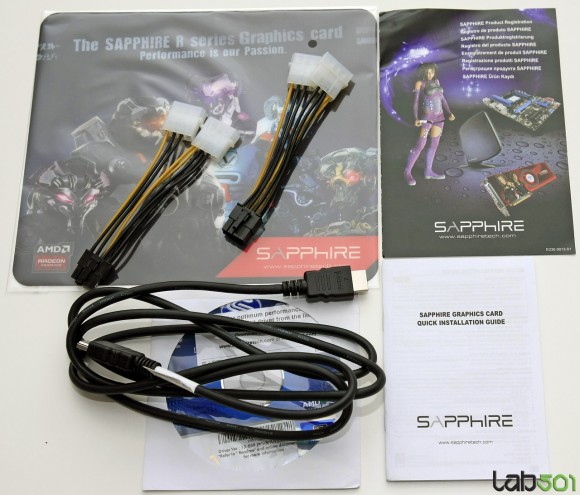 The graphic card comes in a large sized box based – just like the video card itself – with a black-blue color combination. In terms of accessories, in the package we can find: CD with drivers and Sapphire TriXX utility, installation manual, HDMI cable, two PCI Express adapters 2 x MOLEX -> PCI-Express 8-pin and a themed mouse pad. Regarding connectivity, we have two DVI-D ports, a HDMI port and one DisplayPort – just like the AMD reference design.
As I said earlier, the card comes with some serious out-of-the-box frequencies, so we have the GPU running at 1030MHz while the GDDR5 memoriys ise running at 1400MHz (AMD's recommended frequencies are 947MHz for the GPU and 1250MHz for the GDDR5 memory). We see that Sapphire is clocking the new Vapor-X higher even than the flagship Radeon R9 290X that has a specified frequency of 1000MHz for the GPU and 1250MHz for the GDDR5 memory.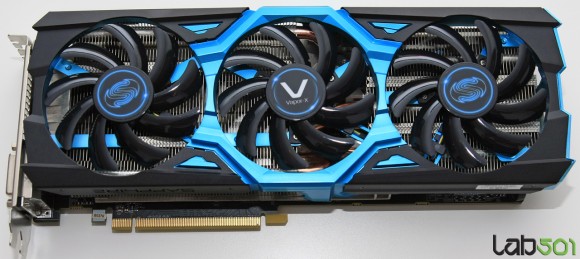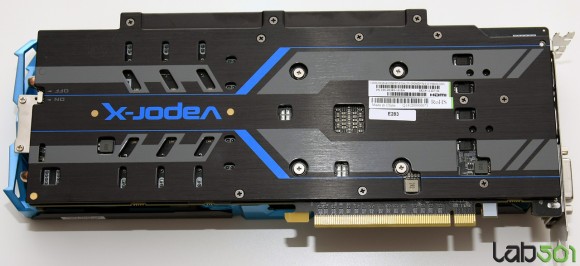 The PCB is completely redesigned by Sapphire, having both a backplate and a portion of the PCB that makes direct contact with the cooler for a better cooling. Also, for a quieter operation in IDLE and in light loads, Sapphire implemented a technology called Intelligent Fan Control that completely stops 2 of the 3 fans when core temperature falls below 60 degrees C. The IFC technology can be disabled using the button you can find on the back edge of the card. The button on the top of the video card bearing the illuminated Sapphire logo switches the BIOS between Legacy and the UEFI mode (support for Secure Boot and faster boot times).