Nvidia Shield Tablet vs Samsung Galaxy Note 4
Nvidia Shield Tablet

Wait..whaaat? I am sure that some of you have a big question mark over their heads right now. What is this Nvidia Shield Tablet vs Samsung Galaxy Note 4 nonsense? Well, let's see… First of all, Nvidia Shield Tablet was launched a while ago, I have one but I didn't had the time to give you guys a review. And honestly, I wasn't so keen on doing that, since Nvidia Shield Tablet is mainly a device for gamers. I mean… Do you remember the original Nvidia Shield? And do you remember Nvidia Tegra Note? Well, imagine that Nvidia locked those two into a room, and 9 months later… boom! Nvidia Shield Tablet was born. Ok, maybe it didn't happen quite like that, but you get what I am trying to say.
On the other hand, we have Samsung Galaxy Note 4… you know it, Samsung's flagship, the 4th in a series that changed the way in which we look at smartphones, stuff like that. Well, I have bestowed my wisdom regarding Note 4 on my faithful romanian readers, but I didn't manage to share my opinion regarding Galaxy Note 4 with you guys, and now I am determined to repent for that mistake.
Ok, both devices are interesting and famous, but then again… why I am discussing them in the same article? Well, this is where the fun starts… Two months ago, Nvidia filed a patent lawsuit against Samsung and Qualcomm, regarding an alleged use by the two giants of Nvidia's GPU technology, without proper compensation to Nvidia. You know me, I don't like speculations, and I don't like to discuss patents lawsuits in general. It's a side of the business I am not interested in and I trust the US judicial system to properly settle such affairs.
However, a few days ago things got interesting, when Samsung sued back Nvidia, also claiming some alleged patent infringement (which, again, I am not interested in) but also another nice, sweet and interesting cherry… It just so happens that Samsung insisted that Nvidia's claim that the SHIELD tablet, with its Tegra K1 processor, has "the world's fastest mobile processor" is false and misleading. Samsung alleges that its Exynos 5433 processor is faster on a couple benchmarks. Well, hold on now skipper, I might not care about patent infringement claims, but when it comes to performance, benchmark is my middle name. Ok, my second middle name, after Monstru.
And guess what big bad Monstru has just here in the LAB501 headquarters… Hue, hue, hue… Have you guessed it yet? Your favorite bearded figure has both Galaxy Note 4 and Nvidia Shield Tablet. And when manufacturers make claims about performance, I sometimes like to remind them that we don't care about the numbers they got in their test. Because we can test for ourselves. So… Samsung claims Exynos 5433 is faster than Tegra K1, and of course, Nvidia claims that their Tegra K1 is the mobile king. Who's right? Let's …get…. reaaaaady to ruuuuumble !!!!!
Specs
| | Samsung Galaxy Note 4 - SM-N910C | Nvidia Shield Tablet |
| --- | --- | --- |
| Chipset | Exynos 5433 | Nvidia Tegra K1 |
| CPU | Quad-core 1.3 GHz Cortex-A53 & Quad-core 1.9 GHz Cortex-A57 | Quad-core 2.2 GHz Cortex-A15 |
| GPU | Mali-T760 | ULP GeForce Kepler |
| Display | Super AMOLED, 5.7" 1440 x 2560 pixels, 515 ppi, Gorilla Glass 3 | IPS, 8", 1920 x 1200 pixels, 283 ppi |
| RAM | 3GB | 2GB |
| Storage | 32GB / microSD (up to 128GB) | 16GB / microSD (up to128GB) |
| Conectivity | Wi-Fi 802.11 b/g/n, Bluetooth 4.1, A2DP, LTE Cat 4, HSDPA, HSUPA | Wi-Fi 802.11 a/b/g/n, dual-band, Bluetooth 4.0, A2DP |
| Camera | 16MP, OIS, 2160p@30fps, 1080p@60fps / Front 3.7 MP, 1440p | 5MP, 1080p @ 30 fps m/ Front 5MP |
| Android | Android 4.4.4 Kit Kat | 4.4.2 Kit Kat |
| Battery | Li-Io 3220 mAh | Li-Io N/A |
| Size | 153.5 x 78.6 x 8.5 mm | 221 x 126 x 9.2 mm |
| Wieght | 176g | 390 g |
| Price | 699 USD | 299 USD |
Of course, many of you will think that this comparison has no point. And believe it or not, I agree. I don't think you can compare chipsets that are implemented in different type of devices (smartphone vs tablet), with different purpose (telephony vs gaming) and different specs (for instance, the screen resolution). I believe that you can only compare CPUs and GPUs on the same platform, eg same RAM quantity, same screen resolution, etc. But…with mobile devices that is usually not possible, so we end up comparing two different solutions.
In this article we will look at both Nvidia Shield Tablet and Galaxy Note 4 as device meant for specific task (gaming tablet vs high end smartphone) but also compare their performance head to head, in our classic benchmark suite. So here it goes…
In the right corner, weighting in at 176g, using the all mighty Exynos 5433 chipset, 3GB of RAM and a 5.7″, 1440 x 2560 Super Amoled display, I give you Samsung Galaxy Note 4 SM-N910C. As you know, Note 4 comes in different flavors (some of them with Qualcomm chipsets) depending on the region. The main differences between Note 4 SM-N910F (S, etc) and Note 4 SM-N910C are given by the chipset used and the connectivity. While SM-N910F uses a Qualcomm Snapdragon 805, which supports LTE cat 6 (up to 300 Mbps), Note 4 SM-N910C uses the Exynos 5433 chipset, which only supports LTE cat 4 (up to 150 Mbps). We haven't tested the Qualcomm version yet, but for this battle, the Exynos version is the one we care about.
In the left corner, weighting a mighty 390 g, using the fierce Nvidia Tegra K1 chipset, 2GB of RAM and a 8″, 1200 x 1920 IPS panel, we have Nvidia Shield Tablet. There is also a bigger 32GB/ LTE version available, but that is not the subject of our rumble in the jungle, since we do not have that version.
Both beasts have the possibility to extend the storage capacity using a microSD card. Both beasts come with Android 4.4 Kit Kat from the factory and the promise for 5.0 Lollipop. But while the two devices have some similarities, they are also very different. Samsung Galaxy Note 4 is a 699 USD high-end smartphone, while Nvidia Shield Tablet is a 299 USD gaming tablet / device.
Well, we will not compare them as devices, but there is one common point where the two beasts can be compared and that is performance… the reason of the initial debate. So let's see how our mighty beasts look like.
Package and accessories

Do you remember the Tegra Note? It was an affordable yet powerful tablet with a very nice form factor and design. Well, Nvidia Shield tablet is based on Tegra Note, and that is no secret. The package content is pretty simple – the tablet, the AC adapter with various wall plugs, the USB -> micro USB cable and a quick guide.
Accessories

Of course, there are two important accessories sold separately for Nvidia Shield Tablet – the Shield Tablet Cover (39.99$) and the Shield Controller (59.99$). Even if you use your tablet for gaming or just business and multimedia consumption, the Shield Tablet Cover is a good idea, because it protects the tablet and it allows you to use it as a tablet stand with 3 different positions.
Accessories

On the other hand, the Shield Controller is obviously meant for gamers, and I am not talking about the casual Candy Crush Saga gamers here. The Shield Controller can be used both for the tablet or original Shield, and it fits pretty nice in the hand. You can use it to control the Shield Tablet (yes, those are Android specific buttons there), or to play on your tablet while it streams from the PC. Imagine that Nvidia broke the original Shield in two pieces – one is the controller and the other one is the tablet. Of course, the controller can be connected to your PC also and the gamepad api tester recognizes most of the buttons but I don't think Nvidia offers full PC support for now.
Design and built quality
Now on to the tablet itself – as I was saying, not much has changed in terms of design from the old Tegra Note tablet. We have the same pleasant 8″ form factor, with stereo speakers and bass reflex audio enhancement. It looks good, it moves very fast and it also sounds very good.





On the right hand side you can see the micro USB connector, the micro HDMI connector and the audio jack. On the upper side, you will find the Power/stand-by and Volume +/- buttons, as well as the microSD slot and the stylus. On the LTE version, on that side we would also find the micro SIM tray.
Each side features a powerful speaker, while the bottom part has two latches where the magnetic Shield Cover gets attached to the tablet.
Package and accessories

Samsung Galaxy Note 4 comes in a simple, brightly colored box. Inside we can find the phone, the AC adapter, headset and USB -> micro USB cable. It would seem that the USB 3.0 innovation introduced with Galaxy Note 3 didn't quite catch on and Samsung is back to the old USB 2.0… for now.
Design and built quality

Well, if in Nvidia's case not much has changed in terms of design, Galaxy Note 4 tells a totally different story. At first you might think that we have the "same old" Samsung approach with that horrific plastic side ring painted to look like metal. But when you take a closer look you can see that things changed.
The bezel is smaller than it was on Note 3, the display is curved (ah…Nokia…what have you become), and basically this is how a large screen phone should look like, not how iPhone 6 Plus turned out to be. The design on Galaxy Note 4 is not a revolution, but a very pleasant evolution. Everything fits into place, and the asian influences were left behind. Yes, we still have a leather imitation back cover, but at least they didn't go as far as adding fake seems too this time. Galaxy Note 4 fits very well in a hand used to larger smartphones, the leather imitation brings some extra grip and over all I think that this is one of the most beautiful smartphones made by Samsung so far.



Taking a closer look at the sides we can see that the changes didn't stop with a thinner bezel. Galaxy Note 4 has metallic sides, that are a bit bigger on the upper / lower parts of the phone, so you can have a firmer grip on the 5.7″ monster. Also, the volume buttons are much better delimited now, so you will always know what you are pressing. And of course, we find a nice fine detail that HTC made popular with the ONE – the profile of the phone is a bit curved – the middle is higher and the sides are thinner, so overall you get a very good grip together with a very slim look.
Display

Well, being two different devices with different purposes, it's pretty obvious that we have two very different approaches in the display department. On one side, we have Samsung's signature Super Amoled panel, with a huge resolution this time (5.7″, 1440×2560) which translates into a huge pixel density (515 ppi). The display is not that bright compared to IPS solutions, but the contrast is top notch, and the colors are very bright.
On the other hand we have Nvidia's 8″ Full HD panel (1200×1920) which cannot brag with such higher pixel density (283 ppi) or contrast (1283:1), but which has a higher brightness compared to Note 4 (410 cd/m2 compared to 316 cd/m2) while keeping a pretty decent black level too (0.32 cd/m2). Both screens are very good but let's not forget that they have totally different purposes. But yeah, Note 4 is definitely the king here…
Camera – menu

Nvidia Shield Tablet has two 5MP shooters so I wouldn't call it a camera performance oriented tablet. However, this does not mean that the camera menu didn't get enough attention, quite the contrary. The guys from Nvidia build the camera menu from zero, and it looks and moves very good. You might say it's more than enough for what we need on a 5MP tablet…


Camera – pictures

Unlike Galaxy Note 4, which I had the chance to test both in very good and bad conditions, the lightning conditions were not good at all when I tested Nvidia Shield tablet. Of course, the results are mediocre, but I would say that for a tablet the 5Mp shooter does an ok job. After all, most of us don't buy a tablet for taking photos…
Camera – Video
Camera – menu

I am sure you all know how the camera menu looks on Galaxy S5, and not much has changed in the case of Note 4. All the settings can be easily accessed by the user, the phone moves very fast and it is really a pleasure to use it for taking pictures. The most interesting new feature is the option to take a selfie using the fingerprint scanner from the back of the phone. When you choose the Selfie preset, if the phone recognises a face in the picture it will give you the option to take the photo just by touching the fingerprint scanner. Pretty neat trick, if you ask me, because the fingerprint scanner is positioned very well for this.


Camera – pictures

I remember how amazed I was when I tested the Galaxy Note 2, two years ago. The fact that a phone could take pictures of such a quality was something pretty new back then. Well, a lot has changed since then and I could analyze each corner of the picture looking for improvements, but in reality things changed a lot at a technical level. As we proved in January, for most users a smartphone is more than enough to capture memories. And Note 4 makes no compromise, as Samsung improved all the technical details – optical stabilization, better sensor, 2160p shooting mode, etc.
But, besides the technical improvements Samsung brought with Note 4, there is a more important aspect that was refined and that is user experience. It is simply a pleasure to use Galaxy Note 4 as a camera and the results will be very good in 99% of the cases, no matter if we shoot inside or outside, in good lightning conditions or poor ones. At this point, Galaxy Note 4 is one of the best shooters on the market.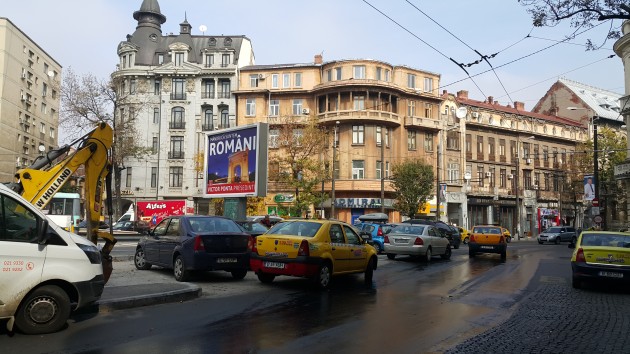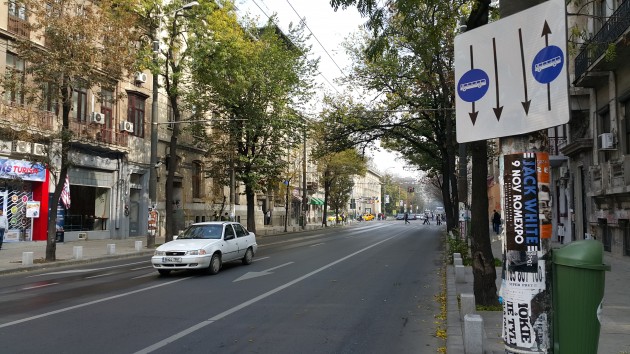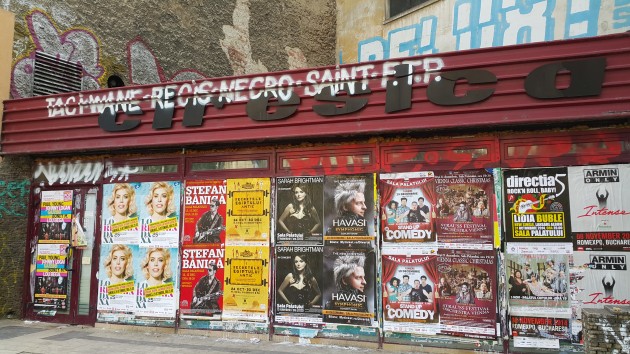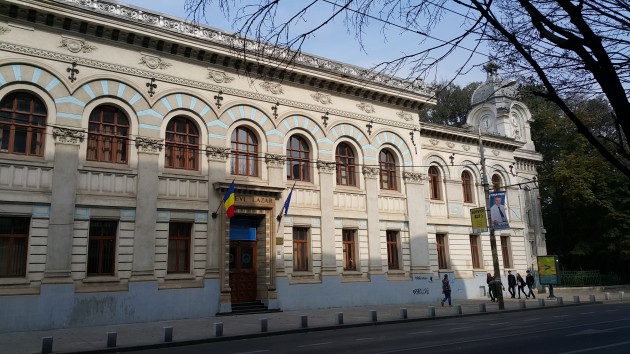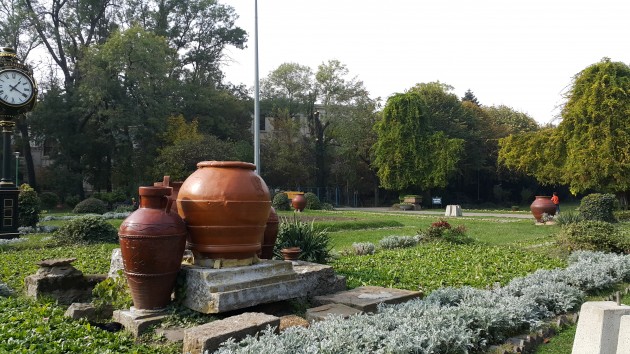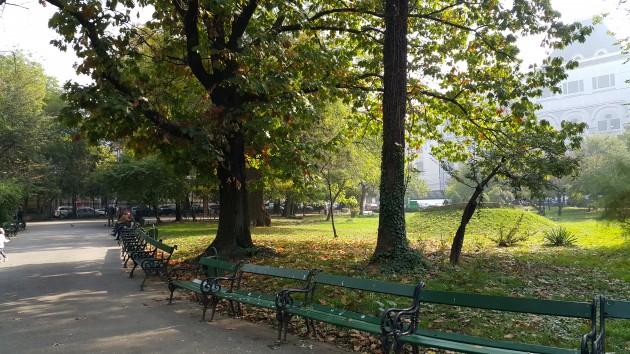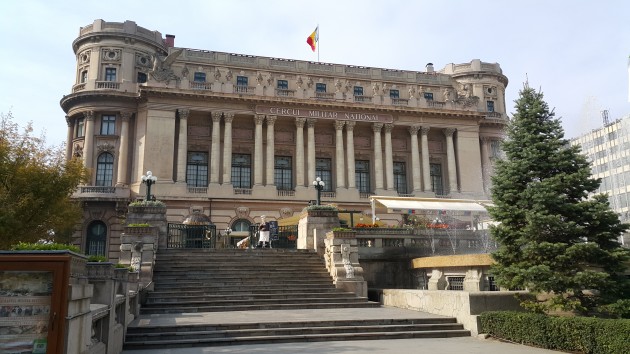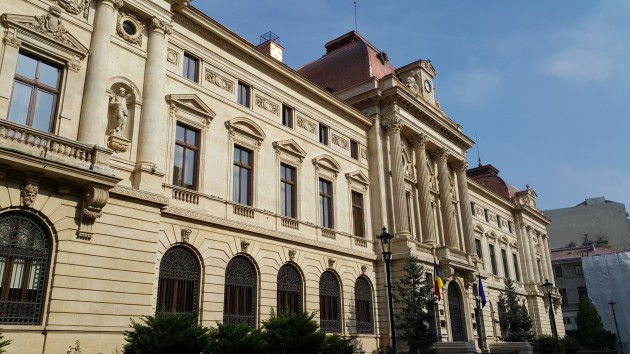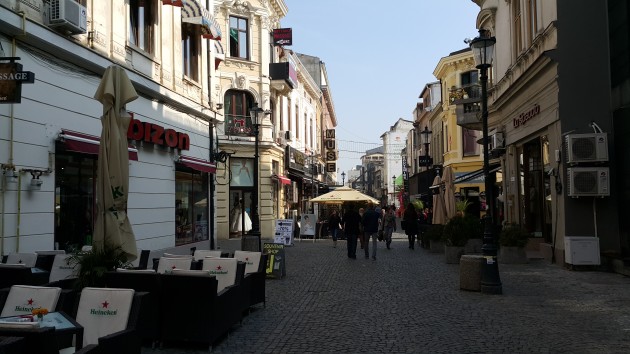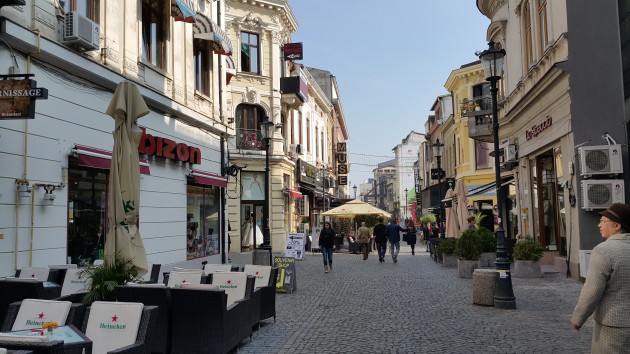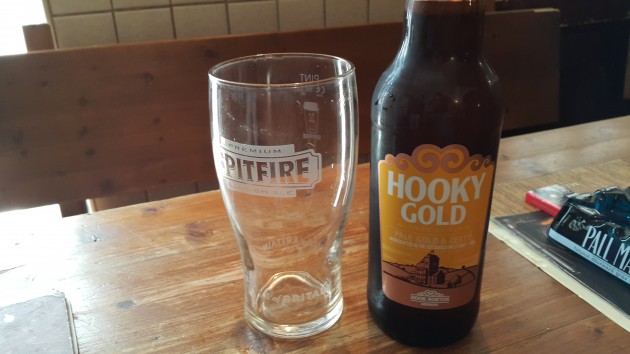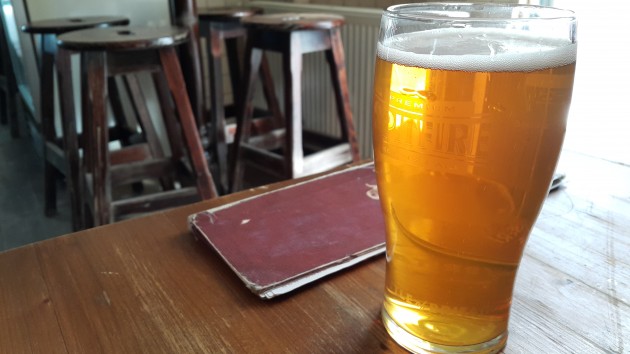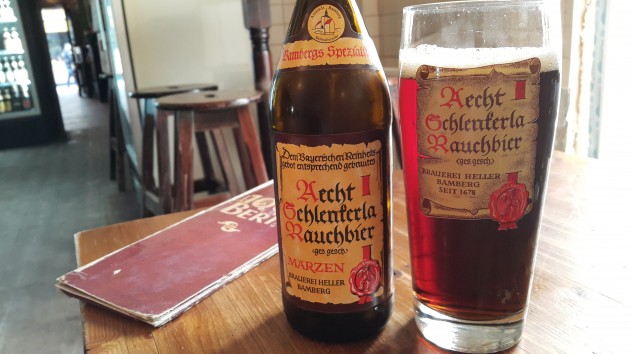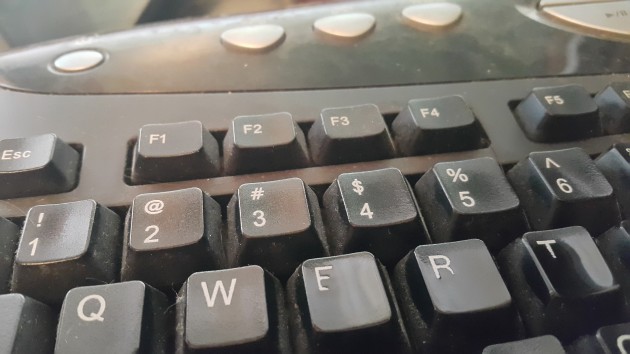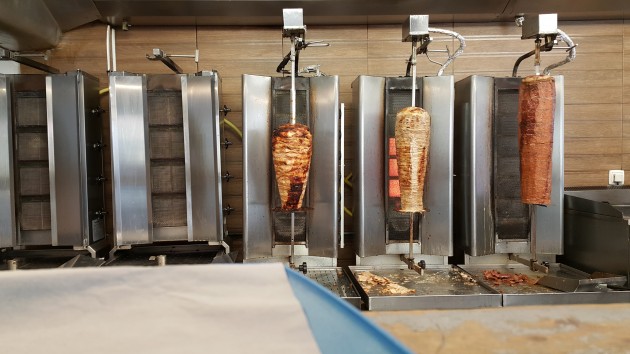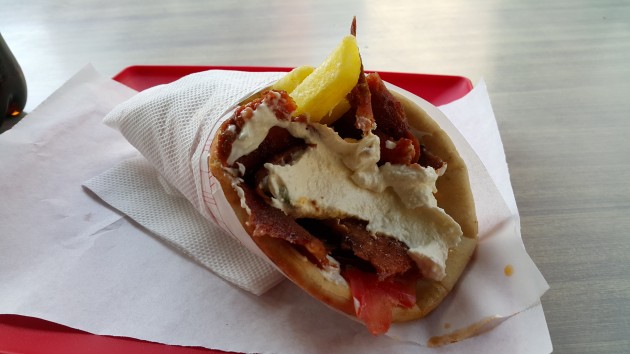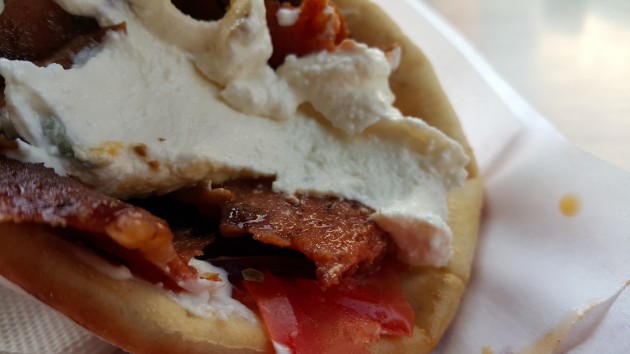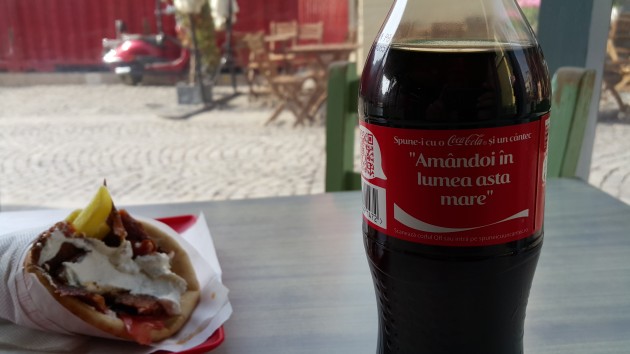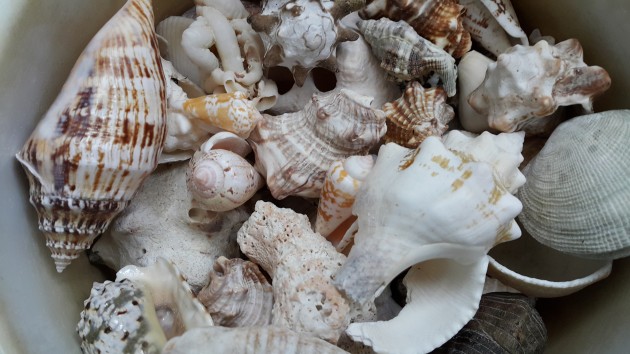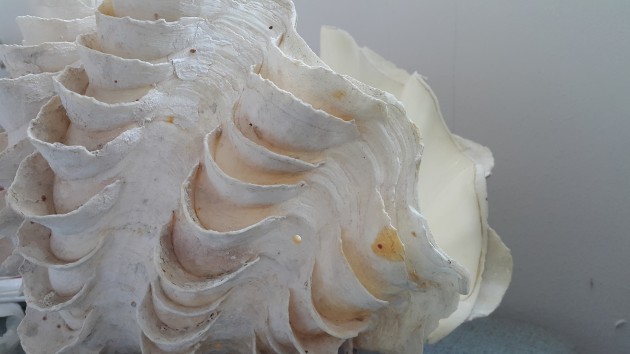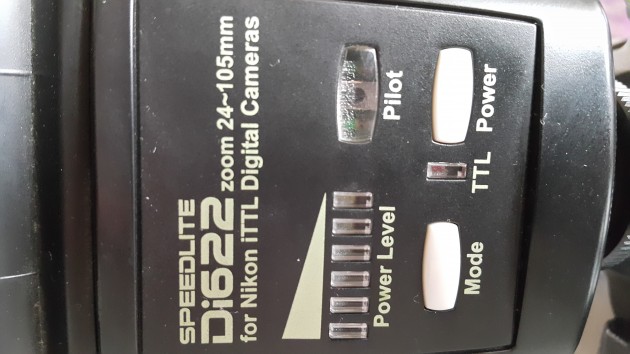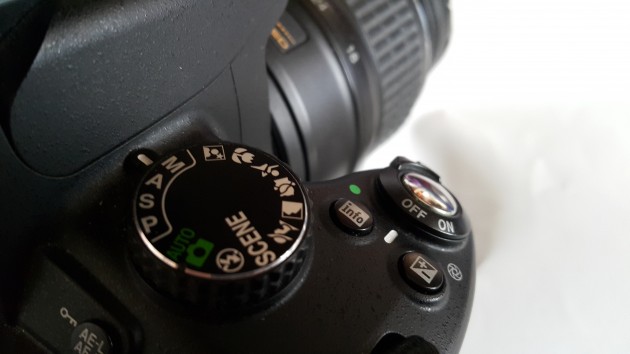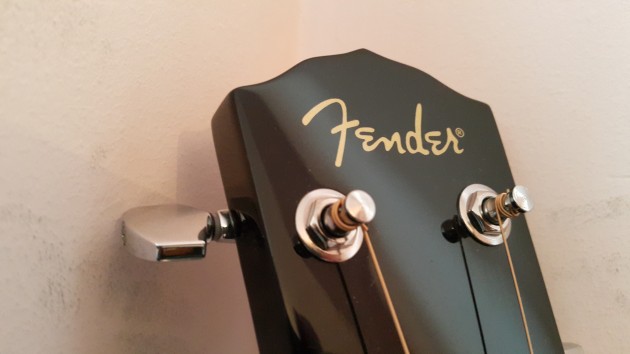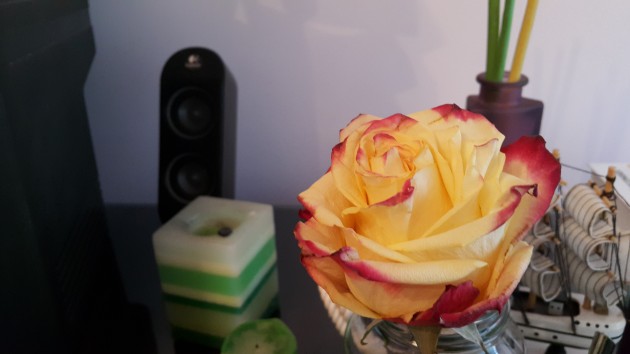 Camera – Video
Software

Nvidia Shield Tablet was launched with Android 4.4.2 Kit Kat, and besides the theme and the specific Nvidia apps, not much was changed, which is always a good thing performance wise. Shield Tablet moves very smooth and it is probably one of the fastest (if not the fastest) tablet we have ever tested.
The Nvidia apps include the Nvidia Dabbler (Nvidia's own stylus app), the Shield Hub ) where you can find and download / buy the games that have been optimized for the Shield Controller, Shield Wireless ( a very simple app which syncs the Controller with the Tablet) and of course the Shield Console Mode, which allows us to use the Shield Tablet as a console, when we connect it to a bigger display.
Besides what we have already seen, Nvidia also made an announcement a few days ago. On October 18, in the United States, Nvidia Shield Tablet will receive Android 5.0 Lollipop, a new bundle that will include free Half Life 2 and Portal for the buyers of the 32GB version, and also the new GRID service.
GRID is an on-demand streaming service that will offer the Shield users the possibility to enjoy games like Batman: Arkham City, Borderlands 2, Brutal Legend or Psychonauts (20 AAA games in the beginning) on their devices. The update and the service will also launch in Europe by the end of the year and also in Asia sometimes during next year. Until June 30 2015, GRID will be available free of charge to all Shield users.

Update – 18.11.2014 – And we have Lollipop on Shield


Software

Samsung have always tried to offer a different user experience with their Android customization and in the end you have people who really love Touch Wiz and the extra functions, and of course people who utterly hate it because of the aded lag. I for one am a fan of some basic features (swipe right for calling, left for SMS for instance) but I am not such a big fan of the S-Pen or other "life changing" functions (what's up with the gesture control Samsung? It didn't quite catch up?)
Of course, Galaxy Note 4 is a fast phone with lots of extra apps and functions installed, but I for one did not appreciate so much the fact that Romania was not on the list of countries in the Smart Remote application, but Andorra, Antigua or Aruba were. I find this a lack of respect and I wish this issue will be addressed in the future.



Well…. enough about the devices…now let's see the performance. That is why we are here for, no? Well, it comes to no surprise that is Quadrant Galaxy Note 4 gets better results compared to Nvidia Shield Tablet, after all it is a benchmark developed by Qualcomm (just like Vellamo). However, it is a surprise that the difference in Benchmark Pi, even though very small, favors Note 4 again… Because Tegra K1 is clocked higher… Well… round 1 goes to Note 4. Now let's see what happens next.




Round 2 definitely goes to Nvidia Shield Tablet, which gets better results both in GeekBench but also in Linpack.

Performanta browser

Round 3 however goes to Note 4 again, which manages to get better results both in Vellamo and SunSpider. Pretty close fight if you ask me.




Well, I assume that it comes to no surprise that in 3D tests Nvidia Shield Tablet literally destroys Galaxy Note 4. The results are double, and yeah, Galaxy Note 4 does have a much higher resolution, but the problem is that Shield Tablet also wins in the Offcreen tests, where the resolution does not matter. Hey, I think Nvidia does know how to make a graphics solution, am I right?
Battery life
When it comes to battery life, we are using our own app LAB501 Battery Life in order to obtain results that can be compared with other phones over a long period of time. All our battery life tests are done with WiFi ON and the brightness set to 100%. This scenario does not reflect how the phone will perform in daily use, because every user has a different behaviour, but it gives us the ability to compare how different smartphones perform while running a 720p video and playing a game.
Nvidia Shield Tablet doesn't get too many hours of continuous use away from the wall plug, but it does however manage to get more than 5 hours of video and gaming. On the other hand, Galaxy Note 4 gets very good daily use and video numbers, but poor gaming battery life. Those pixels do count…
Final thoughts

Well, here we are… after we have tested two of the most powerful devices launched in 2014. First, we will treat each of them separately, as a device, because… both deserve this.
I personally believe that Galaxy Note 4 represents a turning point in the history of smartphones. Why do I say that? Well, of course, it is one of the most powerful smartphones ever launched, it has one of the best cameras I have ever seen on a smartphone and overall it is a true flagship. Ironically, that is not why I think it is a turning point. Ironically, it is the first year when Apple entered Samsung territory, that of big screen smartphones, and it is the first time when Samsung has a better design and form factor than Apple. I am not talking about iPhone 6 here but about iPhone 6 Plus. Which is not what it should be, at least not compared to Galaxy Note 4. Of course, Galaxy Note 4 is not a revolution, but a long awaited evolution.
And yes, apparently Samsung does know how to make big screen smartphones, while Apple still has to learn the tricks of the trade when it comes to giant smartphones. Because you see, in the end, the finer details that were changed on Note 4 make a very solid product, which is now also very beautiful. Heh… I never thought that it will come a day when the Samsung counterpart will look and feel better then the Apple one. Go figure…
Coming back to Nvidia Shield Tablet, I would say that it is probably the most powerful tablet built so far. I find the 8″ form factor well suited for many users, the performance top notch, the screen well balanced and the sound pretty darn good. And this is just as a regular tablet. But of course, the Shield Tablet is not a regular tablet. If you wish, it is a very ambitious bet made by Nvidia, and we will have to wait and see how successful the whole concept of tablet/console and GRID game streaming is.
We can definitely say that there is a whole lot of potential in the idea of an Android console that can also stream PC games to the living room TV, and which can also be used as a regular tablet, but in the end it depends on the support of the gaming community if this will be a major hit or not. I for one was not very happy when I saw that the BETA version of World Of Tanks Blitz does not know how to use the Shield Controller…
So… what did we learn? That both Galaxy Note 4 and Nvidia Shield Tablet are awesome devices in their class and both deserve the price tags they were given by their manufacturers. And both are very, very powerful devices, of course. So what about Samsung's and Nvidia's claims regarding performance? Well, as odd as it might be comparing a 699 USD smartphone with a 299 USD tablet, I must say that I think both manufacturers are wrong here.
Of course, looking at the benchmarks it might look like a very close tie, with Note 4 winning in 4 benchmarks, while Shield Tablets does the same thing in the other 4 benchmarks. However, I think that there is another very ironical situation here, the situation where Nvidia is this time the little guy that doesn't have all the benchmarks properly optimized for it's architecture. Because the differences shown in 3DMark and GFX Bench are pretty huge and we can say that at least from the 3D point of view, Tegra K1 has no rival at the moment.
But, taking into consideration that there are CPU and browser benchmarks where Shield Tablet comes second, I wouldn't just call it the most powerful mobile chipset ever launched. I think there is a tremendous potential in Tegra K1, and the benchmarks and apps are not all optimized to show this, and I think that a fair test would be 6 months from now, when both devices are running Android 5.0 Lollipop and the developers had time to optimizes their apps for both devices. And of course, I still think that a proper test is done using the same screen resolution and the same RAM quantity. I'm just old school like that…
What do you think?